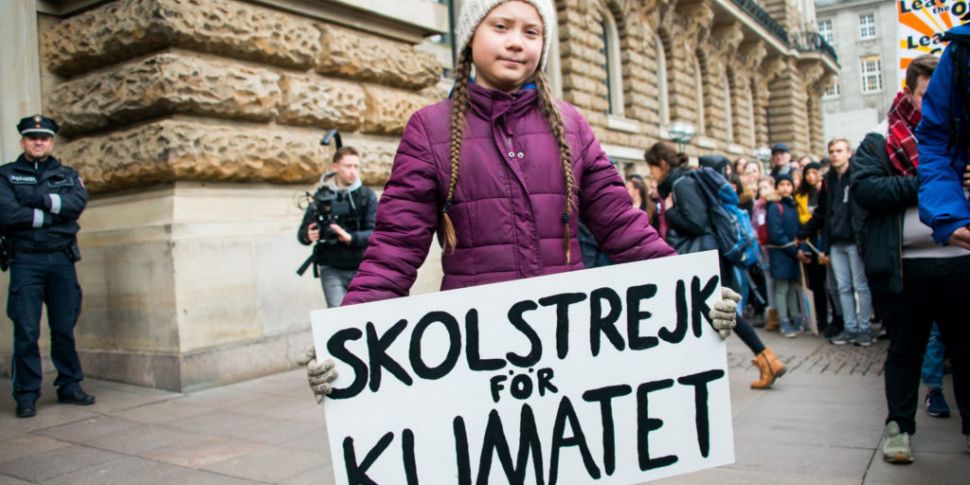 The Problem with Greta Is Not Her Age
The theories around Greta Thunberg's alleged mental problems, added to which we have a series of displays of condescension towards a '16-year-old child', add little to the explanation of a phenomenon that runs in deeper veins and only needed an excuse to manifest itself: a certain bourgeois, empty and bitter guilt in the face of abundance, a changing world and an immense uncertainty about the future is now filled with a millennial and apocalyptic cause in the name of which we can all once again move as a species.
A glance at the demands of these 'mere' students, organized around the world to raise the awareness of students and ease the anguished souls of adults, gives us a clear picture of what these young people are looking for, which has little to do with climate change.
Their point is to revolutionize society, placing it under the heel of the State, with the climate agenda at the forefront, killing trade, forcing urban populations back to agriculture, curtailing international mobility and terminating all forms and signs of any civilizational prosperity. They propose a climate-driven war economy which is the meaning of the Green New Deal, a repetition of the authoritarian excesses of the first half of the last century, of which Roosevelt is not innocent. 
It's not hard to find this agenda spread throughout the media. These 'whining' students know very well what they want, and they know very well the meaning of a State of Emergency as an authoritarian tool which often extends itself through time for the sake of tyranny. No democracy could survive the executive onslaught their project would entail for our societies: they know how authoritarian you need to be to deprive everyone of the lifestyle they once knew.
Like their rivals on the far right, they are yet another group who's weary of liberal democracy, with its economic, civic and social freedoms and the tremendous, horrifying idea that we live in a world where we cannot ever, by decree, enforce change or its end. These students, like many of their adult supporters, can't stand the successes we've achieved in the last two centuries, even considering all the disasters we've been through, in spite of all the scientific and human achievements we've witnessed, and of the fact that we're still living in the freest and most prosperous societies we could achieve yet.
The call for these identitarianisms, where you see climate change being increasingly associated with 'social justice' and 'intersectionality', are as damaging to our liberties as are those of the populist nationalism that looms over our liberal democracies. And, on both sides, you'll find an engaged youth determined to put an end to liberty as we know it. Greta is not a sick child being paraded on television. She's the face of a wide, international movement that's standing and speaking in the UN with the support, honest or not, of leading politicians, the press, think tanks and influential thought leaders. It is naïve to ignore this in the face of an alleged OCD diagnosis.
What can be done about fighting climate change and mitigating its effects is not, as it cannot be, the end of freedom. And if we come to the conclusion that the case for the climate is the case against freedom, then it will no longer be worth it. There's a lot to be done about the climate, and we need – urgently, mind you – to design and advance solutions that conserve both the liberty and the environment we cherish; we need to stand up and radically reject the separation between freedom and environmentalism that this movement advances. We need to tell everyone that we want to be free in a clean world. And that's the movement we need to start now. 
PS: And in case you do want to start now, check out our friends at the British Conservation Alliance.
---
This piece solely expresses the opinion of the author and not necessarily the organisation as a whole. Students For Liberty is committed to facilitating a broad dialogue for liberty, representing a variety of opinions. If you're a student interested in presenting your perspective on this blog, click here to submit a guest post!
Image: Pixabay