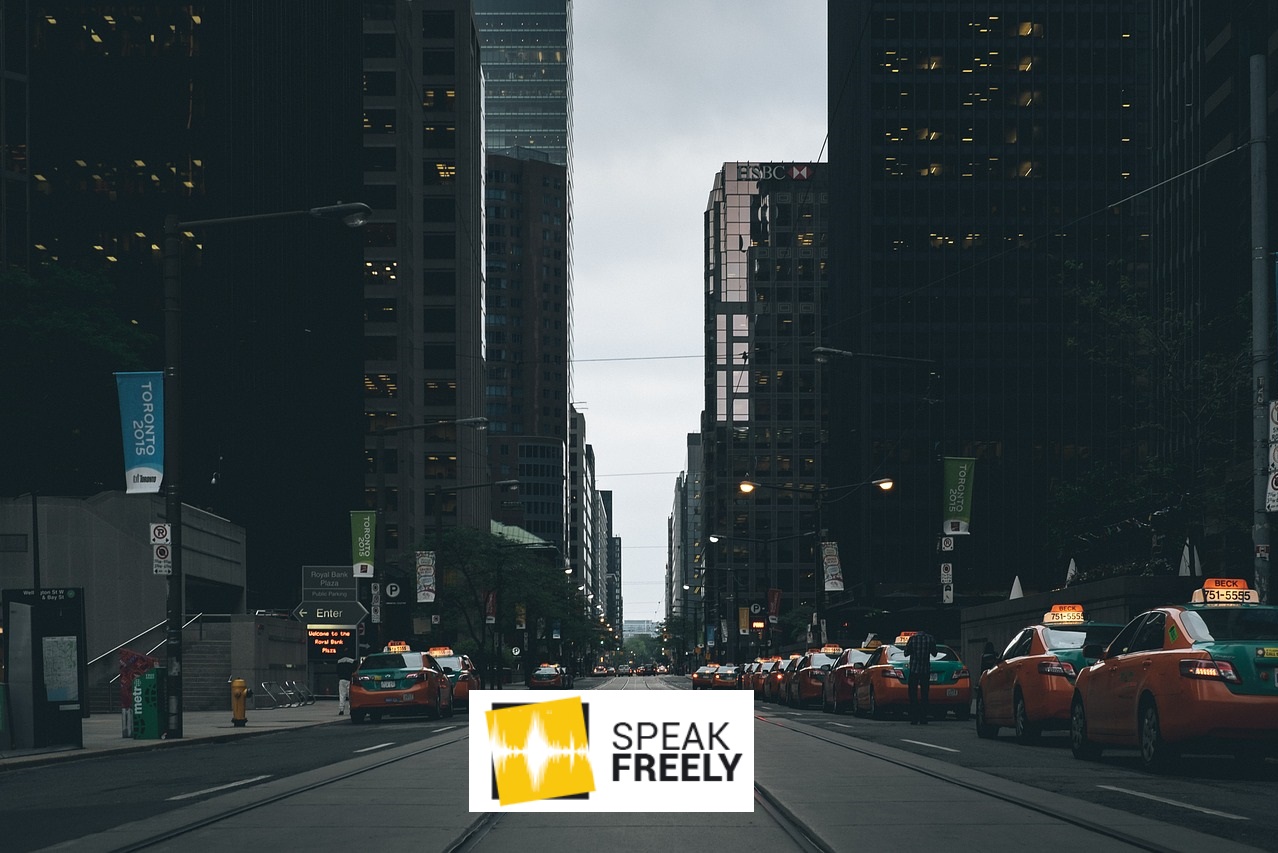 Intelligence is negatively related to socialist beliefs, data shows
Economist, Friedrich Hayek said "If socialists understood economics, they would not be socialists." Hayek sounded arrogant suggesting socialists are not so educated, but I would go further. Socialism is dumb. For such mass support for a broken ideology, a lot of people cannot be engaging their brains.
After all, socialism does not have a good track record. Mao's great leap forward killed 45 million in four years. Stalin was responsible for over 20 million deaths. Despite being an oil rich country, socialism has left hungry Venezuelans hunting rabbits to survive.
Under the extremely diluted version of socialism, social democracy, it has still failed. The less nations intervene in their economies, the richer they are. In a regression, measures of economic freedom (size of the state, strength of property rights etc.) can explain 72% of the variation in countries' GDP per capita.
The Heritage Foundation has created an index of economic freedom. It predicts prosperity remarkably well. Correlation is not causation, but it is extraordinary to support socialism when poverty has always come with it.
The Heritage Foundation's

Index of Economic Freedom

implies that socialism brings poverty.
Despite the total failure of socialism, it could not be more popular. In the US, 43% of adults say socialism would be a good thing for the country, only 51% think it would be bad. Socialist politicians like Alexandria Ocasio-Cortez and Bernie Sanders are celebrities popularising and softening the connotations of the word socialism.
What are the socialists thinking? Karl Marx might not have known his ideas would bring ruin, but we should know better now. As Marx said, history repeats itself "first as tragedy, then as a farce." Recent psychological research confirms what we already know — socialists are not thinking.
In 2014, Dr. Noah Carl published a paper showing that intelligence was correlated with a belief in less government intervention in the economy. He used the American General Social Survey that asked a representative sample of people once every two years about their political beliefs. They were asked to give their opinion for or against statements such as 'Unions do not have enough power,' and 'Government should reduce income differences.' Critically, survey responders were given a vocabulary test, which psychometricians consider a good measure of intelligence or IQ. Noah then showed that those who score higher on the IQ test tend to have less favourable opinions of the socialist political statements.
This is not a one-off result — similar conclusions are prevalent. Amongst Danes, preferences for social freedoms (e.g. Drug use) and economic freedom are associated with higher IQ. Americans who identify as libertarian, radical believers in capitalism and social freedoms, have the highest average intelligence of any political identity. When the Triple Nine Society, a club for the smartest 0.01% of people, answered a political survey it was no surprise they wanted minimal government intervention in the economy.
Even if intelligent people tend to support capitalism that does not mean it is smart. After all, what if free markets gave smart people a higher income by exploiting the poor? The intelligent could be selfish in their disdain for socialism. Or what if it is education rather than intelligence that predisposes people to be sceptical of socialism? Marxist, Antonio Gramsci, implied this with the concept of cultural hegemony. It is a belief that the ruling class, capitalists, use their wealth to control culture and education — indoctrinating the masses to protect the power of the rich.
These concerns are weak. The education levels and income of those answering the GSS are recorded. This allowed Noah to control for these variables and still intelligence was negatively correlated with support for socialism. Thus, for two hypothetical people of equal income and education we would expect the smarter one to be more sceptical of socialism.
Intelligence is negatively related to socialist beliefs
Furthermore, Noah controlled for other variables including age, gender, race, language and marital status yet the negative relationship between intelligence and socialism remained. However, in a similar study with a different survey, Noah found that socioeconomic status does predict free market views independently of intelligence — self-interest or perhaps bourgeois values could be playing a role.
The negative relationship between IQ and support for socialism suggests the ideology is not the most intelligent view. Nonetheless, given how unsuccessful socialism has been it is still extraordinarily popular. Why does intelligence predict anti-socialist views and why are there so many smart people that support socialism?
The answer could be that counterarguments to socialism are counterintuitive. With housing scarce and expensive a socialist might suggest rent controls. If rents are capped then tenants can more easily find affordable accomodation? The socialist argument is quick, easy to understand and emotive — how could you not support making rent cheaper for poor households and the homeless?
The capitalist would respond suggesting that if there is less profit to be made renting homes, then fewer homes will be built as fewer people will be incentivised to rent out houses. Paradoxically, a simple policy that should make housing more available does the opposite!
The 19th century French economist, Frédéric Bastiat, came up with the concept of 'the seen and the unseen' to explain why counterintuitive capitalist arguments are hard to grasp. Everyone can see the immediate effect of a reduction in rent — tenants pay less. But we need to overcome our first response and initial empathy with the tenant. We must engage our rationality to see the counterproductive second order effects of a rent cap. Though many people can understand the capitalist's argument, a smarter person might be more able, willing and interested in uncovering the 'unseen' consequences.
In more recent years, evolutionary psychology has provided a sophisticated understanding of why socialism has such an allure and how intelligence can overcome it. Smarter individuals are more likely to engage in 'evolutionary novel' behaviours such as taking drugs, atheism, homosexuality and support for socially liberal ideologies. The Savannah-IQ interaction hypothesis claims this is because intelligence has evolved to help us handle the novel for which tradition and instinct are unsuitable.
In our ancestral condition on the savannah, there was no artificial light. This meant humans had to be adapted to being awake and working when the sun was up. Now we can work 24/7 with computers and lamp posts. The intelligent are more likely to be night owls, taking advantage of evolutionary novelty.
It could be that capitalism is as evolutionarily novel as artificial light. Our ancestors' survival surely did not depend on an understanding of the price mechanism and Bastiat's 'unseen' effects from intervening in the economy. There was no government that could starve people by thoughtless collectivisation of farms, if there were any farms. Hunter gatherer societies have little property and often share food. If our ancestors lacked or had an ambiguous conception of property, then contemporary defences of owning private property could seem unusual, suspicious and selfish.
The Savannah-IQ interaction hypothesis has been subject to heavy criticism. It is often hard to define what is evolutionarily novel. Our more recent ancestors believed in gods, but further back they probably believed in spirits — does that make atheism evolutionarily novel or normal?
For our purposes, the hypothesis need not be correct. We just need to know that intelligent people are more likely to appreciate novelty against human instincts. Engaging our brains helps us to overcome an instinctual allure of socialism.
Although this could explain why intelligent people are attracted towards capitalism, it might not prove that socialism is dumb. As noted, smart people are more likely to take drugs, risking their health and sanity. They are less likely to practice a religion, which is associated with being less happy. If there is an analogy to politics, it might be that smart people are attracted to the complexity of free market arguments whether or not they are actually correct.
Evolutionary psychologist, Geoffrey Miller provides us with a different approach. In his research and his book, Mating Minds, he suggests that our mental faculties and personality play a significant role in sexual selection. Female peacocks like a colourful and voluminous tail on their man. The tail signals genetic health and a good diet. That is not to forget that only fit peacock could escape predators with a big bright tail.
In humans, our minds act as peacocks' tails. Is he smart, funny and kind? All essential qualities in an attractive boyfriend.
Politics is a popular topic of discussion people use to judge each other's minds as friends, enemies and especially mates. If you are left wing you tend to be higher in the personality trait of agreeableness, liberals score high in being open minded, conservatives express concern for loyalty and libertarians tend to be smarter.
If this explanation seems implausible, ask yourself "why else would you care about politics?" Unless you are a politician or by an act of God your vote decides an election, knowledge of politics is useless in everything but discussing politics.
It is no coincidence, Miller notes, that we become interested in politics during late adolescence, exactly when we become especially interested in the birds and the bees. In fact, political societies and protests typically end up as mating grounds.
A cause of discontent towards capitalism is that socialism is sexy. Imagine a first date. The conversation rears into politics. The girl expresses her desire to help the poor with more welfare spending. She is probably a rather caring person. The boy disagrees and suggests cuts to welfare so poor people are incentivised to look for work, instead of becoming dependent. Instantly, the girl sees red flags. How could you start a relationship with someone this callous?
Expressing socialist views can look kind and caring. To disagree, even if it suggests intelligence is not so sexy. Anyone with any social skills would know not to express an opinion that could be considered mean. Cutting welfare could be kinder in the long run, but to show off kindness, your emotions should stop you from thinking rationally. The sort of people who openly admonish socialist arguments might be emotionally underdeveloped and deficient in social skills, even if they are a little clever.
Socialism is the proverbial dumb blonde of politics. A potential partner probably prefers sexy socialism over the logic of cold-hearted capitalism.
The Berlin wall fell nearly 30 years ago and yet we are still fighting socialism in one way or another. Regardless of the failures of socialism we are irrationally attached to it. Our brains are key to seeing the blatant tragedy of socialism for what it is. Whilst we should not insult the intelligence of political opponents, we should be frank with the truth — socialism is dumb.
Of course, just because capitalists are smarter does not necessarily mean they are right — but we are foolish not to take them more seriously.
---
This piece solely expresses the opinion of the author and not necessarily the organisation as a whole. Students For Liberty is committed to facilitating a broad dialogue for liberty, representing a variety of opinions. If you're a student interested in presenting your perspective on this blog, click here to submit a guest post!
Image: Pixabay