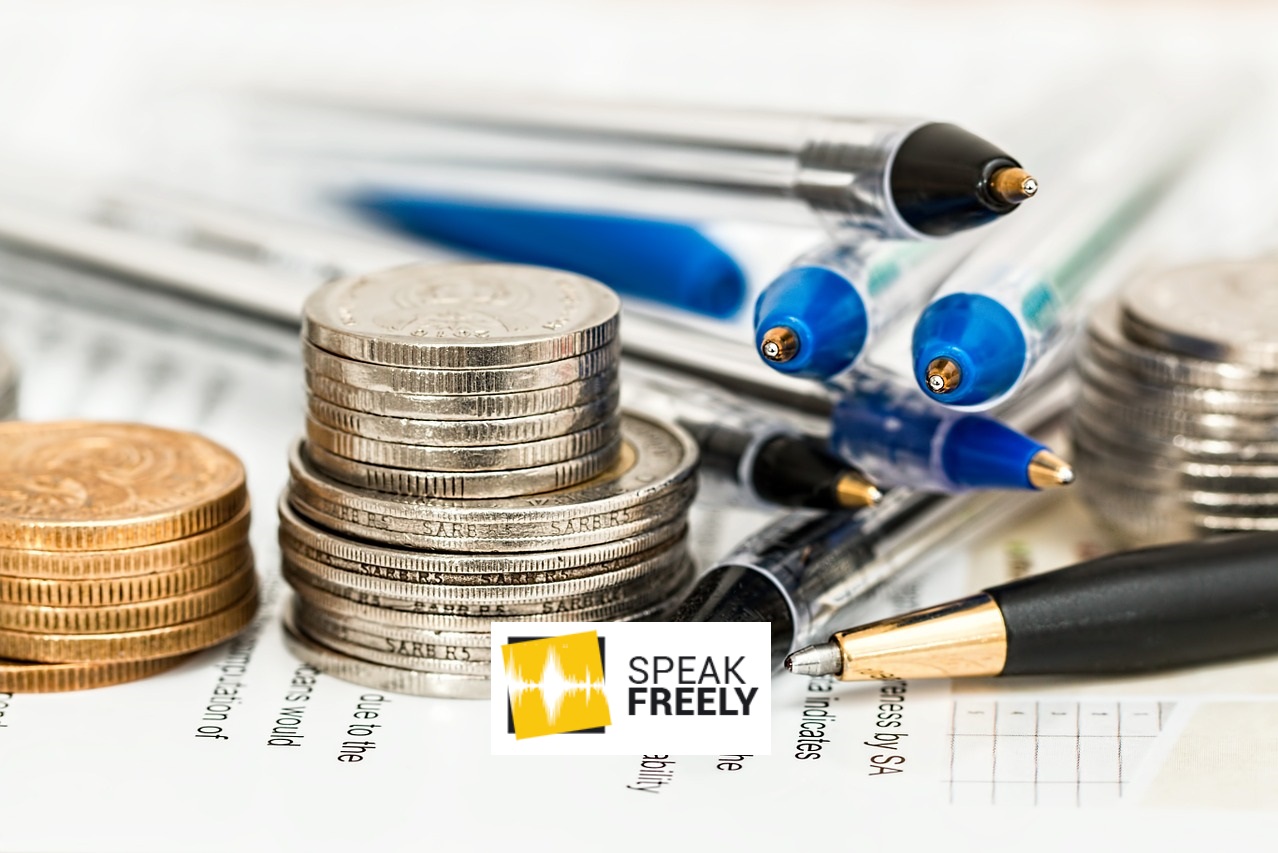 Taxation is not the problem
"I am in favor of cutting taxes under any circumstances and for any excuse, for any reason, whenever it's possible." – Milton Friedman 
There's a group of people I like to call naive free marketeers. Rather than having a nuanced understanding of the arguments leading them to a free market conclusion, they are controlled by free market instincts causing them to support anything that seems prima facie anti-government. This can lead to all sorts of counterproductive positions, with their views on taxation often being particularly weak. Whenever they see a tax they want it cut. 
In the UK, of the past Conservative leadership candidates, Dominic Raab demanded the biggest cut of tax revenues. He wanted to lower the basic rate of income tax from 20% to 15%. So the naive free marketeers rallied around him. In the spirit of Milton Friedman's quote, the thinking is that taxation is always bad because it takes away your money – leaving you with less of what is yours and reducing your prosperity. 
But is this right way of thinking about taxation? Does it always take away what is yours? I don't think so, bear with me. 
Imagine the government imposed a new one off tax where they took exactly half of everyone's money. We ignore what the government might do afterwards, we will just focus on the effect of the tax itself. For our purposes the government may as well bury the money or burn it. So what happens? With half of the money gone all prices half. Money is a claim to purchasing power. With half the money, its value has doubled with a £5 note after the tax representing the value of £10 before the tax. In this example everyones' wealth and income has remained constant. The government's new tax has not actually taken any value from you. 
The insightful free marketeer is probably exasperated by my thought experiment. It's not the case that taxation is itself bad, it's the government spending enabled by the taxation that is bad. If the government takes half of all our money and then spends it, the government is going to buy up resources leaving less for everyone else. If the government hires doctors for public hospitals, there are fewer and more expensive doctors left for private ones. In this world the spending that results from taxation really has decreased our purchasing power. If the citizen is a better judge of how to spend this money than the government, then the tax really should be cut.
To be fair to Milton Friedman his famous quote on taxation leaves out the rest of his speech where he goes onto explain this nuance: 
"The reason I am is because I believe the big problem is not taxes, the big problem is spending. The question is, "How do you hold down government spending?" Government spending now amounts to close to 40% of national income not counting indirect spending through regulation and the like. If you include that, you get up to roughly half. The real danger we face is that number will creep up and up and up. The only effective way I think to hold it down, is to hold down the amount of income the government has. The way to do that is to cut taxes. " 
This strategy is called starving the beast. If we fight for lower tax cuts today the government will have to cut spending. Assuming we value our purchasing power more than the value of that government spending this will be a good thing. This starve the beast theory has been the basis of Republican tax cutting programs since the 80s. 
However there are strong reasons to be sceptical of starving the beast. Are tax cuts today actually likely to pin down government expenditure tomorrow? Firstly, taxation is not the only source of government revenue. The government can issue debt too. If the government's tax revenues are cut it can borrow money, ensuring it has to spend even more than it otherwise would. 
Ex-chairman of Cato, William Niskanen took this argument a step further arguing that if government expenditure is financed less by taxation, voters will consider government spending as a free lunch. If a politician offers you more goods and no new taxes, it may look like you are getting something for nothing (and this may well be true if future generations take the burden of the debt). If government spending is mostly funded by taxation, voters will demand less spending as they do not want higher taxes. This leads to the beautiful conclusion that higher government revenues might lead to lower spending. 
Fundamentally taxes cut today can be paid for with increased taxation in the future. With current bond yields being very low or even negative, borrowing to finance increased spending is virtually costless allowing the government to spend without any regard for tax revenues. When we consider other arguments for the sustainability of borrowing, such as the fact that governments can finance themselves like a ponzi scheme, it looks like the beast has plenty to eat no matter how much one tax cut starves him.
Even if governments can easily finance the spending despite tax cuts, at least at the margin there might be some sort of disincentive for politicians to go into debt? Well let's put aside the theoretical arguments around starving the beast and look at what the empirical evidence suggests. 
When economists, Christina and David Romer, tried to measure the effects of tax cuts untied to spending cuts, their appeared to be no effect of decreased government spending. In fact, government spending increased, hinting at a Niskanen style of argument where voters need to see the effects of spending in terms of taxation to fight against government expenditure. 
Tax cuts seemed to result in increased taxation later, ultimately making them unproductive. If you starve the beat of breakfast he will gorge at lunch. 
If free marketeers want people to keep more of their money, a focus on tax reduction is likely to be useless or counterproductive. This is not to say there are no costs to taxation, it's just that the naive free market argument of 'keeping more of our money' is not one of them. In the rest of this piece I wish to give my fellow free marketeers the armament with which they can attack taxation properly, ignoring the often ambiguous second order effects of taxation on government spending. 
In the Wealth of Nations, Adam Smith identified four costs of taxation: Administrative costs, avoidance costs, compliance costs and disincentives. I would add a fifth 'cost' of redistribution.
Administrative, avoidance and compliance costs are self-explanatory. It requires paying tax collectors, lawyers, accountants and even prisons to get people to pay their taxes.
Unlike the taxation thought experiment we started with, taxation tends to redistribute purchasing power from some to others. Had the government made a one off tax taking half of all the money of the rich, we would expect the purchasing power of the poor to increase. Of course whether this redistribution effect of tax is good depends upon your values and from who and to whom purchasing power should be distributed. Generally we want to tax the rich more to make the poorer have a greater share of society's wealth. But there's also a libertarian argument that we have a right to our property meaning redistribution through taxation unjust. 
The third and most important cost of taxation is that they create disincentives and are distortionary. If the government taxes income, people work less – there is less wealth overall in the economy. To be fair to the always cut crowd, this implies that, all else being equal, the government should cut all taxes and go into debt to grow the economy faster. Not to say I, or anyone else, supports this argument in practice. 
The key lesson for free marketeers here is that not all taxes are equal when it comes to disincentives. A land tax that takes a percentage of the unimproved value of land every year could technically have no disincentive, as the unimproved value of land is constant no matter what a landowner chooses to do. Stamp duty can be incredibly distortionary. It discourages people from selling their homes and moving elsewhere, limits them from living in a preferred home, disincentives productivity improvements from moving to get a new job and it also strongly diminishes the incentive to build new homes to sell!
In fact if self identified free marketeers had fully understood the effects of taxation they would have spent less time supporting Mr Raab's loud income tax cut and more time supporting the quiet yet careful Sam Gyimah. One of Sam's policies was to remove stamp duty for houses worth less than one million pounds. When looking at deadweight loss, the cost that a tax induces by distorting incentives, stamp duty reduces GDP by 72p for every £1 of revenue raised. Meanwhile a high estimate of the deadweight loss of income tax suggests it only reduces GDP by 30p for every £1 of revenue raised! 
The relative success of Dominic Raab in the Conservative leadership contest goes to show just how easy rallying naive free market fervour can lead to support of vastly inferior policy. I would like to say at least the Raab supporters had their heart in the right place. However, as the great free marketeer Milton Friedman said: 
"One of the greatest mistakes is to judge policies and programs by their intentions rather than their results."
---
This piece solely expresses the opinion of the author and not necessarily the organisation as a whole. Students For Liberty is committed to facilitating a broad dialogue for liberty, representing a variety of opinions. If you're a student interested in presenting your perspective on this blog, click here to submit a guest post!
Image: Pixabay