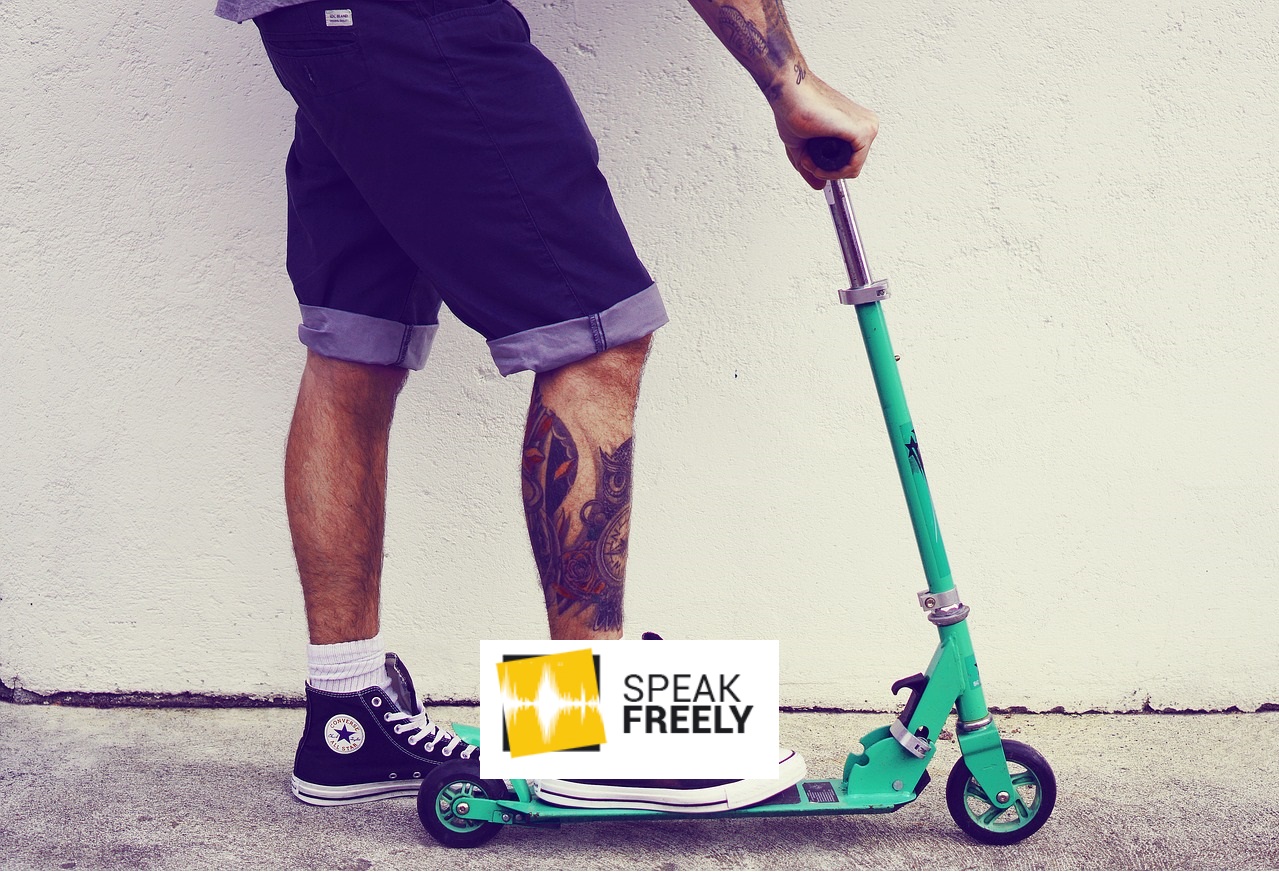 Free to Scoot
Britain's ban on the public use of electric scooters has left the country behind a transport revolution. Across the major cities of the world electric scooters are only becoming popular. Nearly 40 million e-scooter trips were made in the US last year. It is not surprising either. E-scooters are a quick, mobile and cheap way to travel in urban areas that are otherwise congested. Late to work? No problem. Just make a couple of taps on an Uber app and you can borrow a scooter and be at the meeting in no time. Not to mention e-scooters are good for the environment. Not only does using them produce no emissions, they are about 100 times more energy efficient that a gasoline-powered car. Most importantly, e-scooters are just good fun. There is nothing quite like zooming by the Pacific on an e-scooter in San Francisco or Wellington.
With all these benefits of electric scooters, the Department for Transport's decision to review the scooter ban was a great step forward. Maybe soon Britons will be free to scoot.
Of course, it's understandable why some would be concerned with removing the ban. It was only a few days ago, that we had the tragedy of Britain's first fatal e-scooter accident. People make risky decisions – surely the government should protect us from ourselves?
The problem with this kind of paternalism is that it ignores our right to make our own decisions. Whilst a parent may know best for their child, citizens are not children of the state. Adults are able to judge the benefits and risks of their actions to make an informed choice, even if we disagree with their decisions. Men and women who choose to smoke, drink or ride electric scooters are not naïve to the risks.
If scooters are too dangerous to be allowed, why should we allow motorbikes, let alone cars? Nearly 2,000 people are killed every year on our roads due to vehicles that already are legal. If we really want to save lives, no matter the cost, banning driving should be a first step. 
Let's look at the data to see what else we should ban. Since 2017, on average 4 people die per year in e-scooter accidents in the US. That's equal to the 4 fatalities a year in the States every year due to accidents with vending machines. Just imagine how awful the world would be if we allowed people to use their e-scooters to go and buy a cola from their closest vending machine.
Whilst outright bans go too far, we are right to want to protect people. But a ban on using e-scooters means that those who ignore the law, ride without any oversight of the government. If we really want to reduce the dangers of e-scooters we should legalise them and regulate them. Whilst electric scooters bought in the UK can exceed 30kmh, New Zealand has taken the lead by considering a law that would limit e-scooters to 10kmh. We may consider further regulation, such as quality standards of e-scooter breaks. If we really wanted, we could ensure that electrics scooters cannot be rented without a helmet. A campaign to raise awareness of safe e-scooter practice would be welcome.
With increased use of the scooters I have no doubt people will learn from the mistakes of others and use them more sensibly. In 1941 nearly 10,000 people, in the UK, died in road casualties. With repeated use of cars, we learned the hard way how to use them safely. Speed limits were enforced, seat belts became popular, car design was improved, and I suspect people learnt to be more careful. 
Whilst safety is important, we must not forget that individuals can consent to the risks of their behaviour and the consequences of their behaviour. Whilst we should consider our options, regulation should not stifle individuals from making informed risks to themselves. 
Those who wish the state to nanny us off our e-scooters would best remember the importance of individual responsibility taught by Mary Poppins "Those who get their feet wet must learn to take their medicine."
With all the value e-scooters can bring us, I welcome the government's review of the ban on their use. I only hope it is soon that I will be able to enjoy London's South Bank whilst whizzing along on an e-scooter. No matter how much we try to protect people, some tragic accidents are always going to be inevitable. I only hope that with the right government foresight, and an informed approach from users, we can finally be free to scoot!
---
This piece solely expresses the opinion of the author and not necessarily the organisation as a whole. Students For Liberty is committed to facilitating a broad dialogue for liberty, representing a variety of opinions. If you're a student interested in presenting your perspective on this blog, click here to submit a guest post!
Image: Pixabay