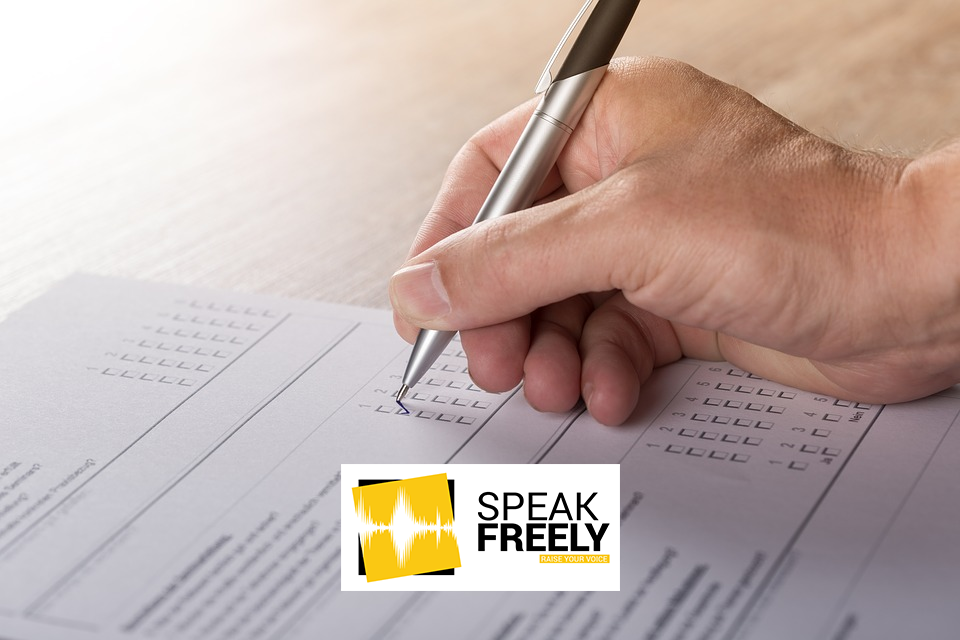 Emotion and Impaired Voting Behaviour in the Age of Populism
It is easy to discount the role that emotion plays in our democratic allegiances. While we may like to view ourselves as liberated and objective thinkers, nearly all of us are often subject to the charisma of  leaders with whom we identify, and of whose image and personality we approve.
Our belief systems are malleable and in every election this is proven. While we claim (both to others and ourselves) that our values are consistent and rigid, the application of these can be altered, adjusted and modified for the situation. When the policies of certain political leaders we would like ourselves to support are in line with our beliefs, we often prioritise these while overlooking their policies which, otherwise, we would disagree with vehemently.
This is far more prevalent than you might think. I am not aware of anyone who has not justified their admiration for at least one leader who sometimes deviates nearly entirely on mandate, beliefs and ideology for the sake of support.
Undoubtedly it could be the reason why many of my  liberal and minarchist friends found themselves very reluctant to part with their enthusiastic admiration of the improperly labelled 'Neo-liberal' Emmanuel Macron. After his election in 2017 and meteoric rise, the good-looking, confident, energetic and charismatic Frenchman was heartily celebrated as the champion and face of social liberalism. It can be understood why many were caught-up in the hype, something I, myself, admittedly fell victim to also. He was the smiling 'centrist' outsider, and we all envisaged (and wanted) him to represent entirely different things
But this is why certain neoliberals and libertarians have trouble abandoning their place in his support crowd – in spite of his 'pension tax', 'carbon tax' and 'digital tax' as well as reintroduction of compulsory national service and proposals to "banish all incitements to hate and violence from the internet". They insistently justify their support by pointing to his (somewhat unsuccessful) intentions to fight unions and reduce the French state.
Herein lies a massive problem with representative democracy as caught up in electoral excitement and our admiration – we fall in love with personalities and are left with something entirely different in government than what we convinced ourselves we voted for..
Of course, it can work the other way around; aversions to personalities and manners of conduct can mean we  find ourselves democratically turning our back on those with whom we would otherwise share much in common. An example of this is where the increasingly intersectional, identitarian and socialist-leaning Democratic party in the United States is seen to questionably garner support from libertarians and liberal-conservatives, who are reluctant to see themselves side with individuals who speak and conduct themselves in the manner of Republicans like Donald Trump.
His protectionist trade war with China is underlined by many as their reason for disapproval, despite knowledge that the regressive tariff policy had been symmetrically applied alongside massive liberalisation and deregulation in the American economy. In an age where many of the fundamental U.S constitutional liberties are increasingly under threat; Trump's premiership has at least offered a resolute protection of these. Aside from a general reduction of immigration there is no manner in which his policies have at all been to the detriment of minorities, despite the understandable reactions that his somewhat abhorrent comments on the 2016 election trail produced. The simple fact is, that while they may have their legitimate reasons, they do not like him and, more particularly, his persona and his behaviour / image does not translate into what many individuals innately desire in a leader. Right or wrong, these emotions are not the criteria we should critique our leaders upon.
This is where the trends in the modern tide of populism become interesting. Whilst many are finding themselves caught among the rush and hype – opposingly many have not been and discover their own personal allergic reactions to the unorthodox populist appeal. Whilst many (such as myself) may find it difficult not to find respect for the rash and bold anti-establishment and breaking-of-the-mould rhetoric of figures such as Luigi Di-Maio, Jair Bolsonaro and Matteo Salvini – we forget and often neglect to remind ourselves of our massive ideological opposition to their policies, especially in economics.
Our preferences are revealed. And for the population it is an issue of perspective and which characteristics we admire and deem valuable. For the very same reasons Barack Obama's cheerleaders believe him to have made an excellent politician – Trump's support base adversely adore him for holding the very contrary characteristics his former did not. Where some see good statesmanship and a collected, considered approach others see pandering, cowardly, uninspiring, lifeless and sometimes even elitist handling.
It's worth examining yourself – I find myself respecting Corbyn and Cortez far more for their integrity and belief than the shamelessly career-oriented and beliefless centrist Liberal Democrats and John Kasich types. Emotionally, I am far more comfortable with the idea of them in office – purely for my personal dislike of the moderates. This is where we should be wary and this must never translate into thoughtless democratic decision-making; There is no doubt in my mind that Corbyn's economic handling would have far greater and terrible repercussions for the United Kingdom. Surely that should be more important?
Our judgement is clouded by such menial and unimportant aspects of our political leaders in the grand scheme of things. People are prepared to gamble with the futures of themselves and of their countrymen for the sake of awarding leadership to an elegant, reservedly smiling face or passionate, charismatic individual..
The very nature of representative democracy impairs our judgement and turns us away from ideals we otherwise support. The popularity contest is conceptually far from necessary and surely with an ever-more-highly educated population, we libertarians who take the positive view of human nature that individuals act as rational, self interested beings – it is time that the population should be allowed to more directly decide its own fate.
Staying true to our own ideals on every subject, instead of being forced to compromise ourselves and endorse a strange individual who can never truly match our every value and belief, is paramount. If the Ancient Athenians managed to make such a phenomenon work for them, surely, so can we.
---
This piece solely expresses the opinion of the author and not necessarily the organisation as a whole. Students For Liberty is committed to facilitating a broad dialogue for liberty, representing a variety of opinions. If you're a student interested in presenting your perspective on this blog, click here to submit a guest post!
Image: Pixabay