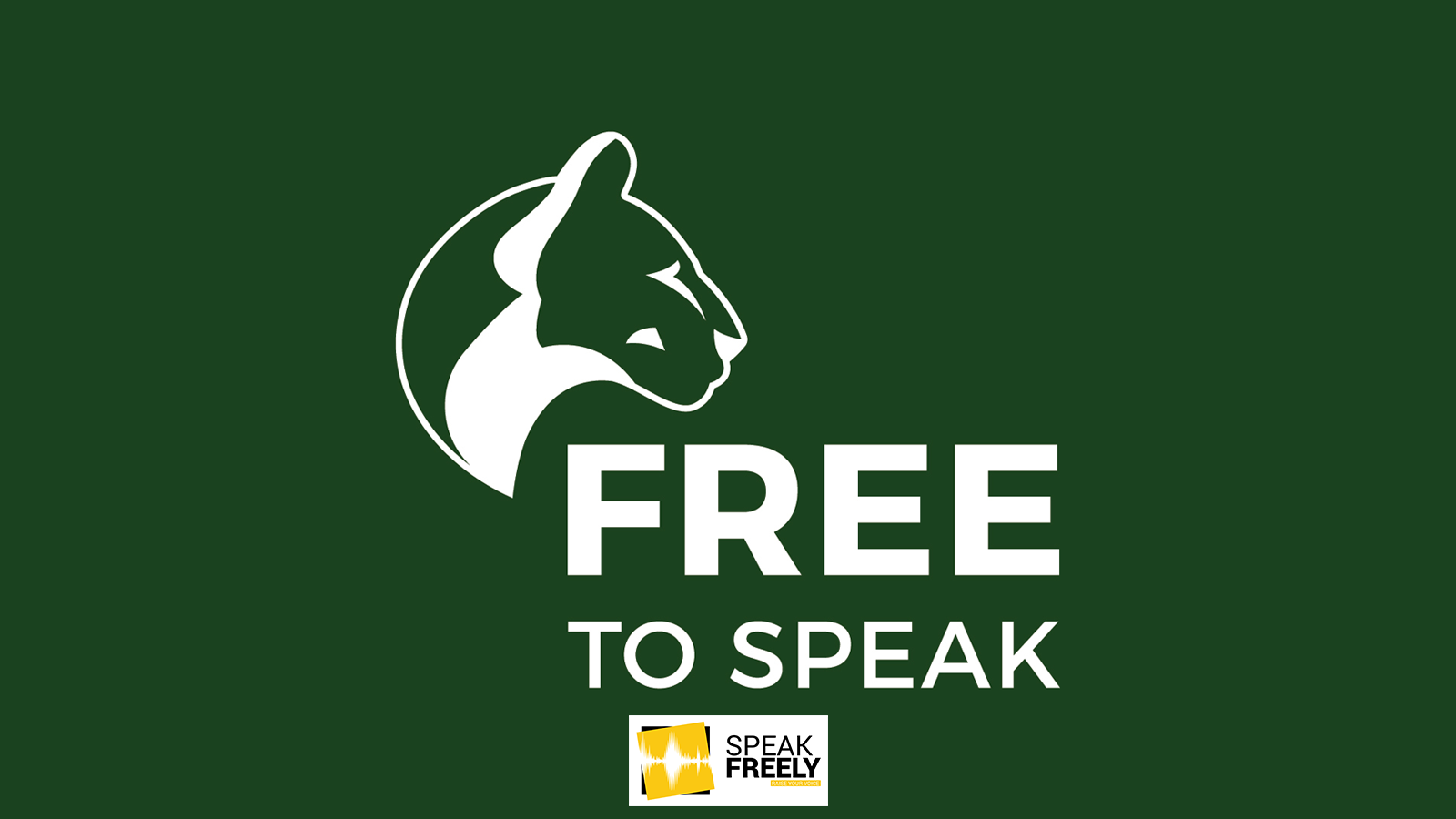 Free to Speak: A Campaign for Everybody
The fact that I have to write this article will be incredibly concerning for many. It should be. The freedom to express views and convey ideas freely without restriction is not only a pillar of our democracy and the cornerstone of intellectual progress, it is also foundational for human existence. This is so fundamental, that we unfortunately take it for granted. The power for us to espouse words without being repressed, imprisoned, or even put to death largely goes unnoticed, superseded by our incomprehension of how such a situation could arise within our everyday freedom.
You might read this believing that it is inconceivable or even impossible that such a hallmark of totalitarianism could take root in our society. I can entirely empathise with this line of thinking. After all, British prisons are not filled with criminals penalised as a result of their speech. Your door will not be kicked in for words you uttered in a conversation with a friend the previous day. Nevertheless, I believe we could be heading down this road, unless we choose a different path. Free speech has been slowly eroded beneath our noses, and it is time we took notice before the fictitious situations mentioned above become reality.
I grew up in a diverse environment. With Iraqi heritage on my father's side and British/German on my mother's, I learnt extremely early the importance of the free exchange of ideas. To some degree, I am a product of cultural assimilation. My father's cultural and religious values often clashed firmly with my mother's, but miraculously they always managed to find a way to talk out their differences rather than one shutting down the other. The miracle was their freedom to talk to one another openly, freely. It is from this that I emerged. I was able to choose the values which I would follow, and the positions which I would take on cultural issues. I am my father's AND mother's son, not a carbon copy of one or the other. As personal as this example may seem, the point it raises is imperative. We find amicable, and often better, solutions through open discussion and debate.
Attempted censorship exists on both sides of the political debate. At the start of my political interest at 16, my belief in the necessity to house the homeless on a mass scale and protect workers' rights exposed me to social exclusion, being labelled a 'champagne socialist', 'commie', and 'crazy socialist' for my deeply held beliefs. Today, attempting to highlight the intrinsic value of free speech has led to frequent accusations of me being a 'fascist', a 'racist',  and 'alt-right'. Being painted as a fascist for standing up for free speech, a principle historically championed by the left, should be enough to convince you that the light of rationality and sanity has begun to be eclipsed by a new norm of lunacy.
Nowhere is this lunacy more prevalent than in universities. Safe space marshals are being deployed at student society events, speakers are being no-platformed, and incredibly complex bureaucratic systems have been developed to limit the ability to book external speakers. These once hot-springs of intellectual development and free exchange of ideas may soon dry up at the source. By labelling subjective topics as 'offensive', it is inevitable that the parameters of debate will only narrow further, and diversity of thought will be drowned out by a raging chorus of silence.
You may be thinking, why should it matter if a few speakers are prevented from speaking in front of fifteen or twenty young adults? After all, very few incidents of censorship have actually been reported in UK universities. It matters because of the precedent it sets. It matters because we are blindly falling down an extremely slippery slope. If we continue down this route, what you perceive as a perfectly rational opinion may soon be an illegal offence against another party. It may seem like a distant possibility, but ultimately it is your speech that will be targeted next.
I find it reprehensible that we sit idly by as our future doctors, scientists, journalists, and politicians go through a university system that is gradually narrowing the band of their accepted speech. How can we, as a nation that championed free speech, exported it to every corner of the globe, and acted as a beacon for it in our world-renowned educational institutions, permit our young people to be sheltered from challenging their ideas and hearing uncomfortable truths? How can we permit them to go into the working world unequipped with the coping mechanisms needed to deal with disagreement from their peers, friends, and co-workers?
It is for these reasons that I have launched the Free to Speak campaign. I want to exemplify that free speech is not a right-wing or left-wing issue. It is equally valuable to all of us regardless of our political persuasions. We must hold our universities to account, ensuring that they uphold free speech at this time of exacerbating political polarisation. Ultimately, our campaign aims to ensure that we do not fall further down the safe space rabbit hole. Pleading platitudes of moral virtue to protect the 'oppressed' as a pretext for shutting down free speech makes radicalism more popular, not less. Radical ideas have never been allowed to take hold in Britain, precisely because of free speech. Free to Speak is about protecting you. No one should be pushed around and told what they can and cannot say, and nowhere is this more important than in the institutions that develop the minds of those who will hold the mantle of the future — our universities.
Join us at our website today, and follow us on Twitter and Facebook. Contact us if you are interested in being involved.
---
This piece solely expresses the opinion of the author and not necessarily the organisation as a whole. Students For Liberty is committed to facilitating a broad dialogue for liberty, representing a variety of opinions. If you're a student interested in presenting your perspective on this blog, click here to submit a guest post!
Image: Free to Speak