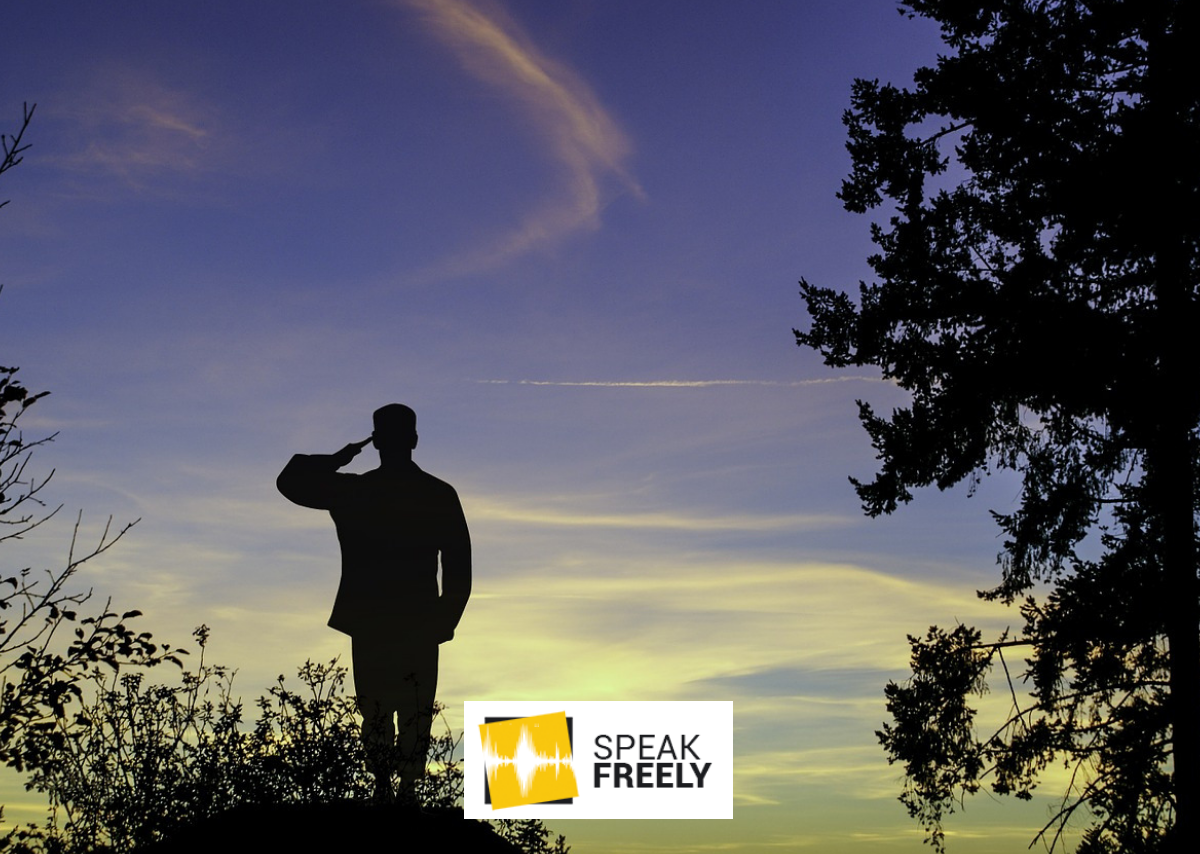 Instead of Forcing Patriotism, Montenegro Should Promote Freedom of Expression
Last week, the government of Montenegro passed a draft law – that is, it only needs final approval by parliament – on state symbols and the Statehood Day of Montenegro. The law imposes a fine, ranging from 300 to 2,000 euros per person, for everyone who does not rise for the national anthem.
As with every story of independence, Montenegro's way to independence was not easy, and there are still those who wish it never happened. Nowadays there are those, mainly pro-Serbian citizens and political parties, who don't rise for the performance of the national anthem Oj, svijetla majska zoro (Oh, bright dawn of May). Since 2006, the anthem and other state symbols have highlighted the specifics of Montenegro's culture and identity. As such, it deserves to be respected. However, rules like this will achieve anything but respect.
The Minister of Culture, Aleksandar Bogdanović, argues that this law will lead to a 'standardization and symbolic and identity harmonization of the socio-cultural framework of the given space.' The question needs to be put forward, however, whether rising for the anthem will actually make anyone unified in social and cultural aspects, if people only do it to avoid paying fines. We might doubt this, but Minister Bogdanović claims that the new law represents 'dominant and authentic motives, which are equally proponent to all inhabitants of Montenegro and do not endanger the national and religious feelings.' In reality, while, Montenegrins are the majority, Serbs, Bosnians, Croats, Muslims, Albanians and other ethnic groups also live in this small country. National and religious sentiments of these groups can vary tremendously.
The beauty of liberty is that they all have the right to develop their own identity, based on their will, history of their ancestors, residence or personal experience. Montenegro has built its own identity with many those who accept it and who live by its values. As long as there is no one who jeopardizes what Montenegro has achieved so far, there simply is no reason why some people can't just sit, relax and enjoy the program instead of standing up to celebrate a culture and values which they don't consider their own.
Prime Minister Duško Marković sees this slightly different, however. He had an important message to all Montenegrins who behave appropriately and rise to enjoy their national anthem. Giving his opinion on the new law, he said that 'everyone who loves this country will report those who do not rise for the performance.'  Unintended consequences would result from this, though: instead of just standing and thus showing respect to our country, people will from now on be looking around for those who are sitting and report it, simultaneously hoping deep inside that someone will tap them on the back and say that 'You are a true Montenegrin' or that 'You truly love your country.' The thought police would then set up standards on what it means to express one's love for your country. And everyone who does not comply with it would be sanctioned.
The new anthem law will not take Montenegro to a brighter future. On the contrary, it takes us two steps back to our turbulent and dark past. What Montenegro needs instead are laws that will support freedom of expression, freedom of choice and freedom to be who we want to be. We need policies that will protect diversity and promote mutual respect in and out of the state's borders. Article 7 of the Constitution prohibits 'expressing or encouraging hatred or intolerance on any bases.' I am afraid that the new circumstances will lead to just that.
---
This piece solely expresses the opinion of the author and not necessarily the organisation as a whole. Students For Liberty is committed to facilitating a broad dialogue for liberty, representing various opinions. If you're a student interested in presenting your perspective on this blog, click here to submit a guest post!
Image: Pixabay