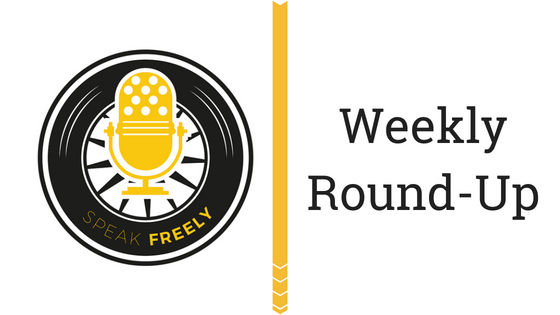 The Speak Freely Weekly Round-Up: 17/09/2018
While Summer might have finally met it's end, forcing us all back inside and, some of us, back to university, there's no sign of the constant stream of great articles from our friends and colleagues slowing down!
Does the Hungary crisis in the EU signal something bigger than an intra-union spat? Bill Wirtz believes so, and argues that the EU must allow for better debate between Member States if the future of the union is to be preserved. Read his full argument at The American Conservative!
Yet,  Kai Weiss argues that the EU hasn't paid attention to this lesson, and the Jean-Claude Juncker's State of the Union speech signals a renewed call for greater integration. What does this mean for the union? Find out at CapX! 
Meanwhile, Luis Pablo de la Horra discusses five lesser-know financial crises of the 20th century, amidst concerns that we are headed for another one. Read his full list over at Intellectual Takeout!
Finally, is the left-wing phenomenon of intersectionality really the best way of achieving equality? Richard Mason doesn't believe so, arguing that a far greater degree of nuance is needed if we are to truly make progress. Read his full argument at The Broad!