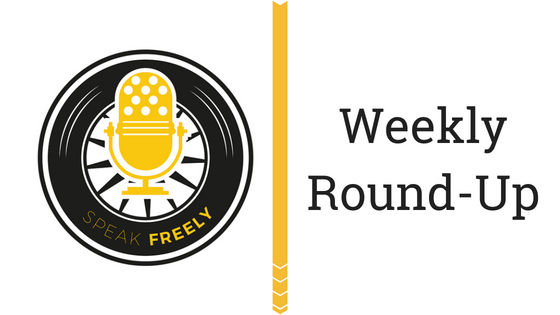 The Speak Freely Weekly Round-Up 06/08/2018
While last week might have been the end of July, there's been no sign of stopping when it comes to great stories, articles, and interviews. Here's some you may have missed!
Speak Freely editor Ryan Khurana appeared on Newsy this week to discuss Facebook's fight against fake news. How is social media able to clamp down on inauthentic stories and accounts? Have they been effective? Catch the full interview here!
Meanwhile, for The Rebelest, Barra Cinel Moen has been discussing the value of philosophy. Combing through the years, back to the classic philosophers of ancient Rome and Greece, he breaks down how philosophy differs from other fields of study, and the value it adds. Read the full article here!
How can we protect refugees in a time when nationalism is on the rise again? Adam Bates joined Libertarianism.org to discuss his shift from criminal justice to refugee relief, and how to ensure their protection in the future. Listen in here!
What will China's continued investment and growth mean for the EU? Bill Wirtz believes it could spell the end of the union, as disenfranchised Member States begin looking east. Read his full argument here!
Finally, Speak Freely editor Michael Way recently returned from Prague after attending the European Journalism Institute. Look forward to more great articles from him soon!
Stay tuned for more great articles from Speak Freely!