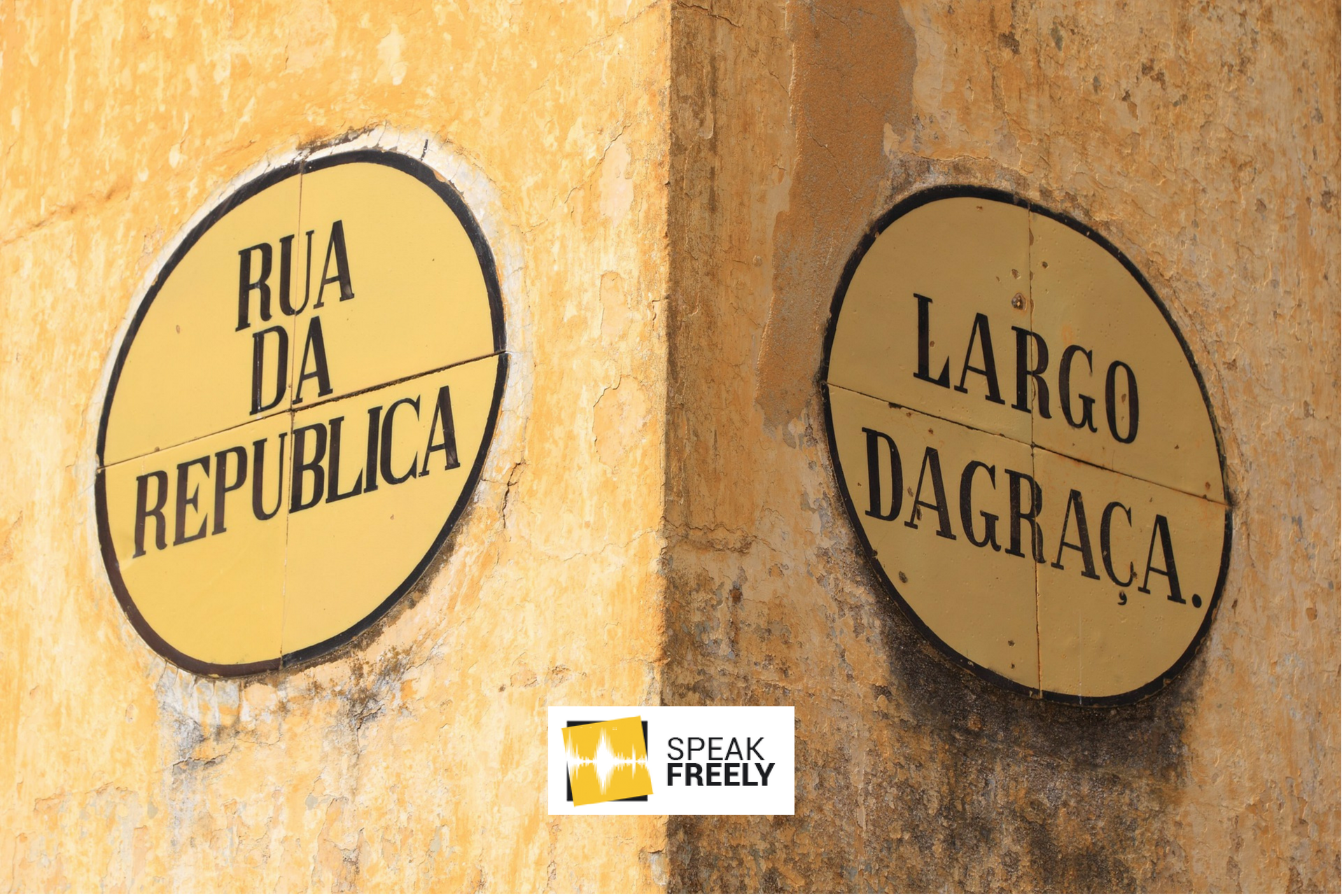 Who are the Government to name your street?
Liberty and individualism are essential to the progress of humankind. However, the liberty that permits this progress is frequently reduced, piece by piece, by governments, who often cause more harm than good. One such reduction of liberty which often goes unnoticed, is the freedom live on streets with names we choose and not to have them change on the whims of a new regime. These whims require the individual to change credit card information, shipping addresses, and whole documents such as IDs. This is both costly and time-consuming. To illustrate the absurdity of governments controlling this freedom, I will demonstrate what has happened in Serbia in the past 100 years.

When communism came to power in 1945, the followers of Marx decided to correct some historical injustices. Every street in every city throughout Serbia was renamed after a communist hero. Even entire towns were renamed. Beckerek in Vojvodina was renamed Zrenjanin, after a communist revolutionary. 300,000 Germans were forced to flee Vojvodina for 'collaborating with the enemy' and most if its inhabitants had been robbed blind for 'war profiteering', one can only imagine how happy the people were to live in cities bearing names of the very men that robbed them.

After communism collapsed, most of the main streets in Belgrade were changed yet again – close to forty in the heart of the city. One might applaud these changes due to the inherent evil of communism – except for the fact that communism was replaced by another form of collectivism under the guise of Serbian nationalism. The leading party at the time was not a capitalist one, it was called the Socialist Party of Serbia. The communists were so proud of their heroes that they named four streets after communist revolutionary Sava Kovacevic in Belgrade without considering the difficulties this would cause. The administration that came afterwards only had time to change one of them and not even take off the old plaque, with the name of a Christian monastery now standing above the name of a communist. In the municipality of Palilula, in Belgrade, a total of 332 streets have changed names in the past fifteen years. A street named Krunska Street has changed names twelve times in total since its existence, holding the official record. Svetogorksa Street in Belgrade had its name changed so many times that the authorities were forced to hang a plaque with all its former names to avoid any confusion.

A 2009 documentary film titled Disappearance of Heroes documented the changes of street names throughout Belgrade. The film shows a committee of roughly twenty people, meeting together in a room deliberating street names in deep thought. The average net pay in Serbia is around €300 – this means that the government pays roughly €6000 monthly, €72000 yearly for a group of intellectuals to debate whether a street should be named after a monarch, a communist, or a flower.

All of these changes would have been justified had the demand for them come from the people, and not from government bureaucrats who do not live there, do not know the people who live there, and have probably never stepped foot on those streets. It is not only important for one to have this liberty for liberty's sake, but also due to the fact that street names could be economically important as well. Businesses on streets with quick and catchy names could capture customers much easier than ones with four words in their names. The word avenue or boulevard sounds much more sophisticated than simply road, and these suffixes or prefixes could greatly increase the value of a particular property located there. Streets are often named after celebrities, but there is no reason why a street name could not be random letters, a mere number, or a deceased individual who used to live there and is still loved by his neighbors. If we truly believe in the freedom of expression – who are we to stop anyone from naming a street after Stalin or some other criminal? Regardless of how abhorrent such an act may be, it is not right to take this liberty away if the people requesting the name do not follow Stalin's example. A good way to reduce government spending is to eliminate all government agencies whose role it is to change street names. A simple solution to restore liberty in this overlooked area would be the following:
A 75% vote is needed by the residents of the street to change its name

The residents have to purchase the new signs and hang them themselves

The residents bear the cost of changing their documentation (ID, passports etc)

One permitted name-change per year
---
This piece solely expresses the opinion of the author and not necessarily the organisation as a whole. Students For Liberty is committed to facilitating a broad dialogue for liberty, representing a variety of opinions. If you're a student interested in presenting your perspective on this blog, click here to submit a guest post!
Image: Pixabay