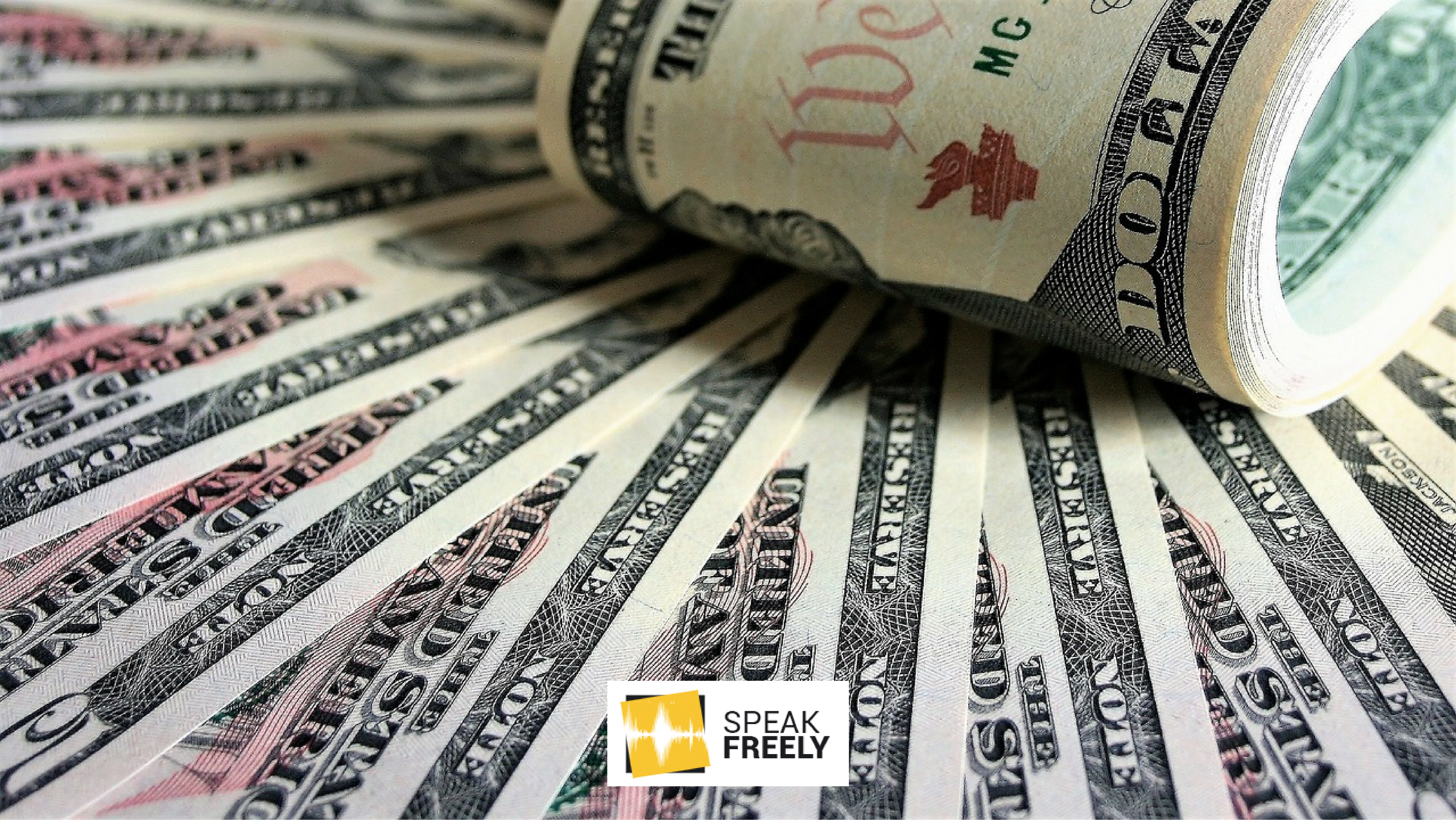 An Alternative to End the Fed
The US had two Central Banks prior to the founding of the Federal Reserve in 1913. But both had a short life span of a mere 20 years. 20 years after the founding of the Fed, in 1933, however, instead of being shut down, it ironically became a focal point in the growing expansion of government control over the economy with the emergence of the New Deal. Today it seems as if the Fed is here to stay, along with other Central Banks worldwide. Discretionary monetary policy is central planning disguised as interest rates affect each sector of the economy – from investments, savings, and more. Although acting with good intention, Central Banks have participated in worsening the great economic crises that have struck mankind – from the Great Depression of 1929 to the Great Recession of 2008.
It would take great political effort to get any Central Bank of any country to close its doors, as it is considered a key pillar of the economy – as we have seen with Ron Paul's "End the Fed" campaign, which ultimately failed in its goal. Furthermore, ending it outright may cause financial instability. As a result, a better way would be to find a way to keep its influence limited. Additional regulation would be of little help, as the inherent central-planning nature of the Central Bank offers little hope of being restrained by a mere regulatory board.
The simplest way to limit the power of the Central Bank is to allow other currencies to freely flow in the economy. With the introduction of several currencies, if a particular Central Bank causes inflation of its own currency, its citizens will have the freedom to utilize another currency with great ease. Such a reform ought to be based on two points
Allow parties to engage in transactions in whichever currency they desire

Allow taxes to be paid in the top 5 (or 10) most valuable currencies
Nobel Prize-winner Friedrich Hayek put the idea of several currencies at the center of his 1976 book The Denationalization of Money, in which he emphasized how private currency issuers such as commercial banks could replace central banks. At the time, cryptocurrencies hadn't entered the market, which could play a central role in the proposed reform. Unlike Central Banks, private currency issuers have a cost if their currency depreciates. If someone issues himself 5 billion, he would see the value of his currency plummet. He would derive value by issuing himself a salary which would be just enough to make it worthwhile to run such a business, but at the same time not depreciate the currency.
In terms of its politically viability, such a reform would appeal to a much larger audience as its message is easier to convey than the intricacies of Central Banking – especially in economies where the Euro or Dollar are already in use for savings or large transactions. This is the case in many post-Communist countries, and as such, it could be viable everywhere – not only in pure laissez-faire economies. One objection would be that it would be costly to switch one's entire wealth from one currency into another. The reason for doing such a thing would be to escape the inflation of one currency and as such the costs of converting money would be less than the cost of keeping one's wealth in the inflated currency, which would be even more troubling.  
It is not enough for parties to be able to engage in transactions in different currencies, taxes ought to be able to be paid in them, too. This would be the ultimate form of restraint on the Central Bank, as there would be no need to even do business in the home country's currency whatsoever if it were to depreciate. By not allowing citizens to pay taxes in other currencies, demand is arbitrarily being increased for the home currency when converting money – subsequently causing it to appreciate, despite the fact that its worthless.
Arrangements similar to monetary freedom have unintentionally appeared in the past. During the turmoil in Yugoslavia in the 1990s, the Deutsche Mark became the de facto currency. Apart from transactions with the state, no payments were made in Yugoslav Dinars, which had an atrociously high inflation rate. Despite living under a tyrannical government, the average citizen was at least free to conduct business as he knew that the German Mark was safe. It is not that the Yugoslav government was pursuing Austrian Economics and thus allowing its citizens to use multiple currencies –  the country was fighting too many wars to be bothered to regulate such a thing.
Governments may be tempted to introduce additional regulation such as not allowing businesses to charge different prices in different currencies. This ignores the risk that businesses face of holding weak currencies. If someone accepts a weak currency as payment, he faces risks and costs. He does not know how much it will depreciate before he can exchange it and he will be charged a commission by the exchange office for converting money. As such, one should have the liberty of charging a premium for accepting riskier currencies as payment.
There are certainly several ways to improve monetary policy without having to abolish Central Banks immediately. This proposal is just one example of what could be done to inch closer to a free-market economy.
---
This piece solely expresses the opinion of the author and not necessarily the organisation as a whole. Students For Liberty is committed to facilitating a broad dialogue for liberty, representing a variety of opinions. If you're a student interested in presenting your perspective on this blog, click here to submit a guest post!
Image: Pixabay