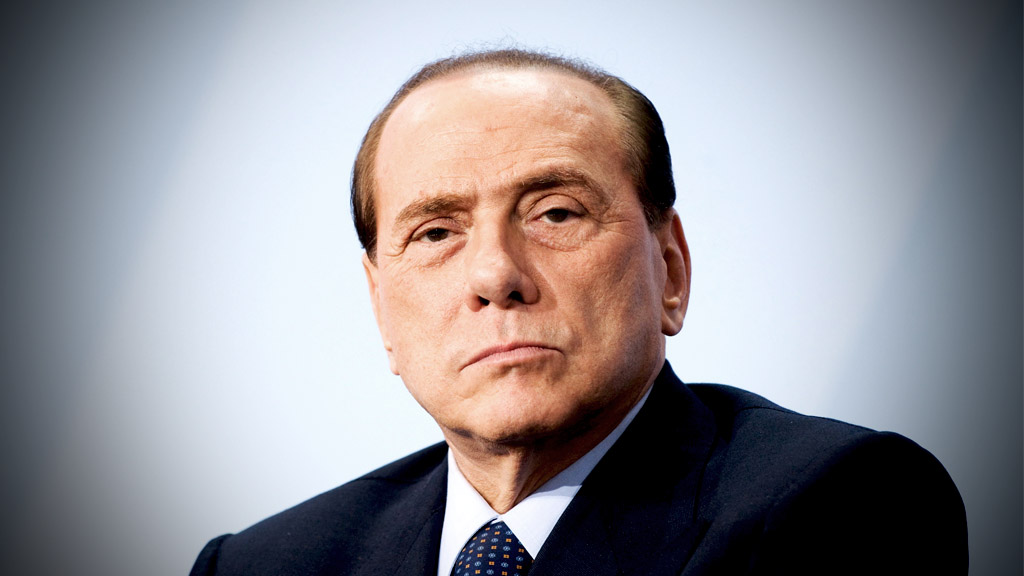 Just when you thought politics couldn't get any crazier…
First, we had Brexit; a landmark referendum and the largest constitutional change in recent British history.
Then, we had Donald Trump; defying all odds, the media personality and mogul rose the Presidency, beating Washington insider Hillary Clinton.
Now, Spain is facing civil unrest and massive political upheaval following Catalonia's controversial decision to declare independence.
Did you think it was over? You poor fool.
The King of Controversy Returns
With 2017 drawing to a close, you would be forgiven for thinking we were safe from any more political surprises – at least until Christmas.
However, following elections in Sicily, ex-Italian PM Silvio Berlusconi appears ready to make a political comeback. After a landslide victory for a Berlusconi-backed coalition of three parties – Berlusconi's own Forza Italia, along with the right-wing Northern League and Brothers of Italy – the ex-PM looks ready to make his way back into Italian politics.
As well as representing a significant victory for Mr. Berlusconi, the ballot represented a large blow to PM Matteo Renzi's Democratic Party, whose coalition lost their control over the island after coming in a dismal third. With the Sicilian ballot being viewed by commentators to be a 'dry-run' for the national elections in 2018, Mr. Renzi's party is facing a rough ride come Spring.
Although Mr. Berlusconi remains banned from holding public office following his 2013 tax fraud conviction, the case will be reviewed by the European Court of Human Rights later on this year. Should the conviction be overturned, the ex-leader will be free to run for office in the Spring 2018 elections.
And you thought Trump was bad
Of all the Western leaders from the past decade, few have had quite as scandalous a career as Silvio Berlusconi.
Aside from convictions of tax fraud, allegations of bribing lawyers to lie under oath, and accusations of paying a senator to switch to his party, the ex-PM is perhaps most well known for his infamous 'bunga-bunga' parties. These parties involved numerous sexual activities, including stripteases and exchanges between Berlusconi and guests.
These parties hit newspapers following the 'Ruby the Heartstealer' scandal, in which Mr. Berlusconi was accused of sleeping then-17-year-old Karima El-Mahroug, as well as for paying her and using his influence to lift charges against her. Although initially convicted, Berlusconi was later found not guilty of abuse of office, after appeal.
The ex-PM has also been the centre of several media gaffes, including reports that he called German Chancellor Angela Merkel an "unf*ckable lard-arse" (an allegation he denies).
All Jokes Aside…
The success of Berlusconi's coalition in Sicily may have some serious repercussions on Italian politics, if the island's ballot truly foreshadows the national elections in 2018.
Italy's place in the EU is a significant concern, since the country frequently expresses dissatisfaction with the union. A recent survey by the European Parliament revealed that only 39% of Italians feel as though Italy has benefited from their membership in the EU – the lowest amount of any Member State, and 16% less than the United Kingdom.
The result of the Sicilian ballot only adds more weight to this concern, since two-thirds of Berlusconi's coalition consisted of hardline Eurosceptics.
Thus, even if Berlusconi's 2013 conviction is not overturned by the European Court of Human Rights, the results of the Sicilian ballot should still be a major concern for the EU. The success of Euroscepticism in Italy may be attributed to the Italian economy's stagnation under the Euro, coupled with increasing social unrest as a result of the migrant crisis.
Italy's potential exit from the EU now looks to be a real possibility – so much so that British bookkeeping company William Hill places the odds on 'Itexit' at 5/2, being beaten only by Greece as bookie's favourite.
At the very least, Italy's 2018 election looks to be one to get the popcorn out for!
---
Picture: Creative Commons paz.ca
This piece solely expresses the opinion of the author and not necessarily the organization as a whole. Students For Liberty is committed to facilitating a broad dialogue for liberty, representing a variety of opinions. If you're a student interested in presenting your perspective on this blog, click here to submit a guest post!