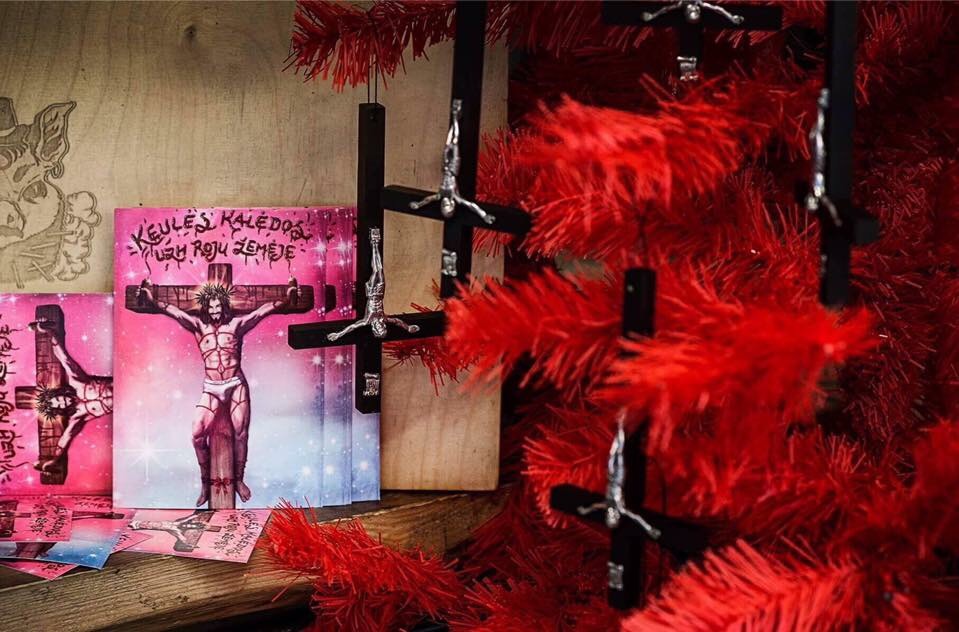 Jesus Christ in a G-String! 😮
Lithuania, violence, capitalism, IKEA shelves, UBI, flops, Catalonia, capacitators, organ trade, and seasteading are the topics in this selection Articles and Videos you should read or watch today. Presented in collaboration with Freedom Today Journal. Subscribe here for free to get these links in your inbox every morning.
---
RELIGION — Blasphemy! – Vaidotas Norkus on ftn.media: The irreverent little restaurant behind the world-famous Trump-Kissing-Putin mural is in hot water with authorities in Lithuania for another bit of social commentary-as-advertising.
SOCIETY — It's the war on drugs, stupid! – Jay Stooksberry on newsweek.com: Gun violence is mostly a result of the mislead and ill-advised war on drugs.
DEBATE — Bad reputation – Oliver Wiseman on capx.co: "Capitalism is overwhelmingly associated with negative concepts such as greed and selfishness. Even among Conservative voters, renationalisation of the railways is a popular policy. What explains the unpopularity of private ownership and the free market?"
BUSINESS — Uber for assembling shelves – The Week Staff on theweek.com: "For those left baffled by the assembly instructions for an Ikea cabinet, help is on the way"
ECONOMICS — All play and no work – Shai Shapira on quillette.com: "And this is the real danger of a universal basic income – it makes the citizens unnecessary to the government."
INNOVATION — Big business, big fail – cbinsights.com: "From the DeLorean and New Coke to the Newton and Google Glass, here's a list of the biggest product flops from corporate giants."
DEMOCRACY — Behind the smoke in Catalonia – Elisa Marvena on globalvoices.org: "Opinions on the October 1 referendum are much more diverse than might first appear."
TECHNOLOGY — High capacity – John Toon on futurity.org: "This type of flexible energy storage device could provide unique opportunities for connectivity among wearable and internet of things devices."
DEBATE — Kidney salad – Whitney Kimball on gizmodo.com: "This week on Giz Asks, we talked to bioethicists, disagreeing doctors and the World Health Organization about their opinions."
FUTURE — To sea once more – Big Think on youtube.com: "Seasteading began as a thought experiment."
---