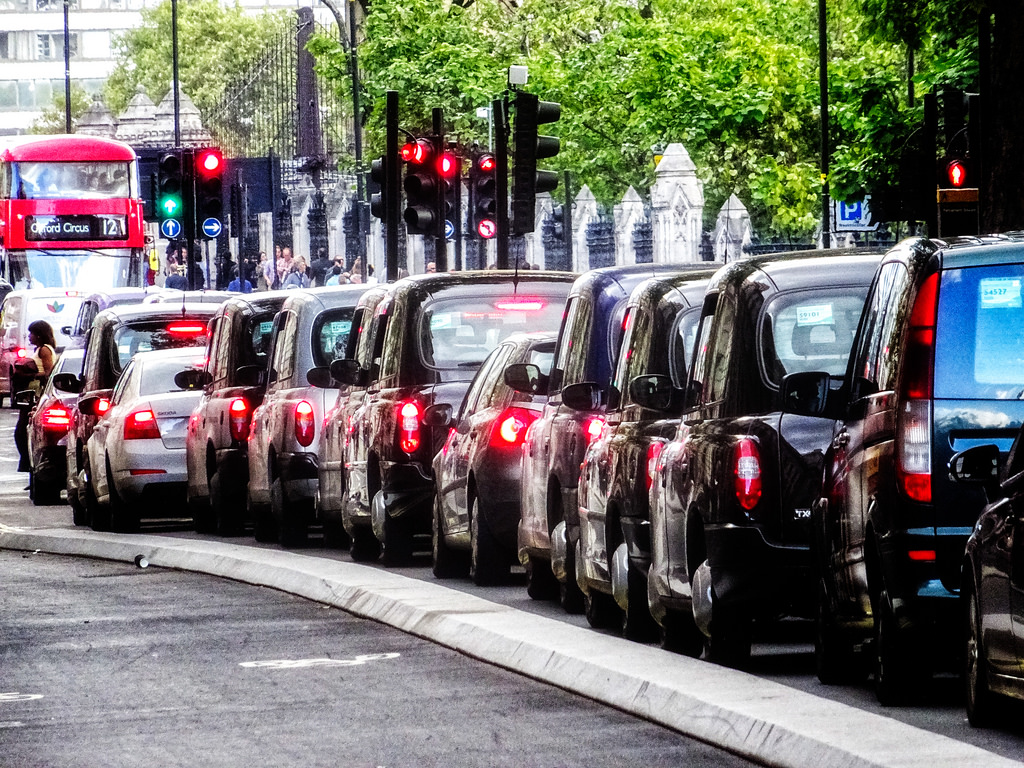 Stripping Uber of its license is harmful to Londoners
Transport for London has stripped Uber, the popular ride sharing platform, of its private-hire license effective October 1st, as a result of concerns over the service's safety protocol. London Mayor Sadiq Khan, stated "I fully support TfL's decision – it would be wrong if TfL continued to license Uber if there is any way that this could pose a threat to Londoners' safety and security". This decision, however, will do far more harm than good for London's consumers and workers.
On safety, Uber is no worse than any of the alternative services. In 2015, there were 126 violent and sexual assault allegations against black cab drivers in London, while Uber had 32 allegations against it. While still unacceptably high, when put in perspective of Uber's more than 40,000 drivers, which far surpasses the number of black cab and other private higher services, it does not statistically represent the largest risk to passenger safety.
The safety features of Uber are an iterative process. The app is designed to increase the trust between drivers and passengers with repeated use. This follows from the network effects of the platform, as its two way rating system allows the information aggregated from the experiences of all other riders and drivers to influence your confidence in your ride. Sometimes things go wrong, and these get reported so that Uber can work to rectify this, and in the process improve everyone's experience in the future. Theoretically, over time and increased usage, Uber's safety would naturally improve much further based on their technology.
This point on the innovativeness of the app represents the biggest issue with the TfL decision. Uber's technological workaround to solve safety issues was not acknowledged by TfL. That technology is able to improve consumer welfare is well known, but TfL does not seem to accept that it can do this not only by creating new services, but improving organisational procedures. Uber's rating system and 24/7 support enable better security measures to be created within the app. All of this is more proactive in supporting the safety of both drivers and riders than the regulations on black cabs.
Uber as a company is not really a transport company, it is a matching service. It matches drivers, who have to be approved by TfL to work for Uber, with riders, who seek the most convenient, and cheapest route. Uber's platform then uses its pricing algorithms and rating system to match users on its two-sided market in a way that meets their interests. It is fundamentally in a market of building trust between people who otherwise would have no reason to trust each other. Mischaracterisation of what Uber does, and misunderstanding how the service works, has wider economic and social harms.
One of these harms is to the Uber drivers, many of whom are recent immigrants or from low-income neighbourhoods. As a result of the incentive system created by the platform, these otherwise disadvantages people have been able to make decent livings. The others harmed are the 3.5 million Uber users, whose benefits from Uber's efficient procedures have led to a boom in Private Hire usage in London, a city which prior to Uber's entry, had a Black Cab system considered impossible to disrupt. The response online has shown that consumers are not happy about the decision, and only Black Cab drivers seem gleeful.
Further harm is to the incentives this decision creates to future innovation in London. One of Uber's paradigm shifting developments was the way being a private hire driver offered a new model of employment. Other platform apps that are being introduced are heavily inspired by the way Uber provides the driver side of their market with a flexible schedule that is wholly in their hands. According to an Orb International study, 89% of drivers were satisfied with working through Uber, and 76% found their primary benefit to be the self employment. Innovation in contracts and employment types has become increasingly important today.
In a world with increasing automation and an ageing population, flexibility and self-ownership have become more valuable aspects of people's working lives. By clamping down on the platforms that provide this opportunity to people, it discourages further platform development. Those who seek to introduce new disruptive technologies will be off put by the barriers put in place by lobbyists and regulatory bodies, who seek to keep new competitors out.
Competition is the lifeblood of the market economy, and the best way to assess competitive success is by market performance. The satisfaction that Uber's drivers and riders found with the service indicates that it is doing London a beneficial service.
This TfL decision, by reducing choice, is not only anti-competitive, but anti-consumer, anti-worker, and anti-innovation. They have made a costly mistake in what is meant to be an open and forward thinking city.
---
This piece solely expresses the opinion of the author and not necessarily the organization as a whole. Students For Liberty is committed to facilitating a broad dialogue for liberty, representing a variety of opinions. If you're a student interested in presenting your perspective on this blog, click here to submit a guest post!