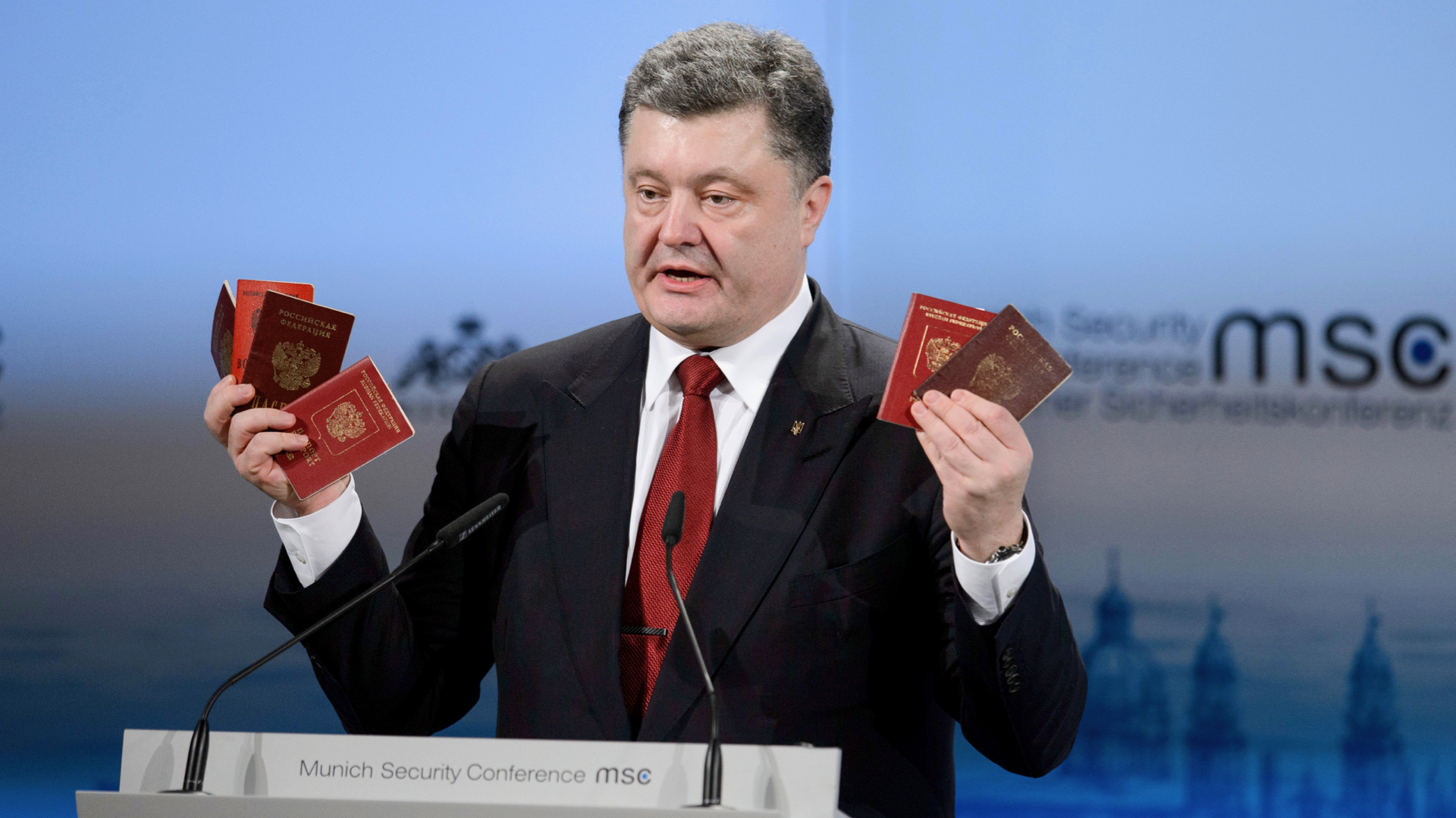 In Ukraine, The President is The Law
Ukrainians are two years away from parliamentary and presidential elections. Realising what is at stake, President Petro Poroshenko, whose party holds the parliamentary majority, has started removing his political opponents. On the 26th of July, he deprived the leader of the Movement of New Forces, and former President of Georgia, Mikheil Saakashvili, of Ukrainian citizenship without stated reason.
Saakashvili served as the president of Georgia from 2004 to 2007 and from January 2008 to mid-November 2013. In 2014, Georgian authorities accused Saakashvili of the abuse of power. He fled Georgia and in 2015 acquired Ukrainian citizenship, because of this his Georgian Citizenship was terminated. The same year he became the Odesa governor, managing to cut the size of the bureaucratic apparatus, and showing a  zero-tolerance approach towards corruption. In 2016, he made a public resignation statement declaring that Petro Poroshenko and his party members had been blocking his undertakings, and that Ukrainian government been stealing from its citizens. Joined by other prominent Georgian figures, Saakashvili has since formed his own political party, which has been strongly critical of  Poroshenko's policies. In addition, Saakashvili is also well-known for his harsh and uncompromising anti-Putin statements.
On Wednesday evening, when the statement came out, Ukraine's migration service said that "according to the Constitution of Ukraine, the President takes decisions on who is stripped of Ukrainian citizenship based on the conclusions of the citizenship commission". The commission ignored the constitutional requirement for due process, which was neglected on this occasion. The fact that before requesting a conclusion on this very issue, Poroshenko had removed a few commissioners is also neglected. Obviously, the Ukrainian President has been plotting against his political rival for quite a while, ensuring everything necessary to avoid even the smallest inconvenience.
Saakashvili got notified of the decision while being in the US, so Poroshenko's scheme was to make sure his opponent never comes back to Ukraine and doesn't get any chance of influencing the situation. Making decisions behind black curtain without the person charged being involved and given a right to protect himself, was practiced by the so called "NKVD troika or Special troika" on a daily basis in the USSR. Also, under Soviet laws, a citizen was to be stripped of citizenship if he disagreed with Soviet policies. However, even though the Soviet Empire was erased from the earth more than a quarter of a century ago, it still remains in people's mentality, continuing to cause harm.
Poroshenko's actions  go against the Ukrainian Constitution and numerous international agreements to which the Ukrainian government has tied itself, These actions also signal a move towards totalitarianism, as the President does not seem to submit himself to the rule of law. Moreover, destroying a competitor is never a sign of strength; therefore, by unfairly fighting his opponents, Poroshenko will continue sinking in the polls, while Saakashvili and his party will win more votes in the upcoming elections.
The Ukrainian President will undoubtedly continue twisting the laws to suit his interests, though the fact that opposition exists and is willing to fight him gives hope for a better future.