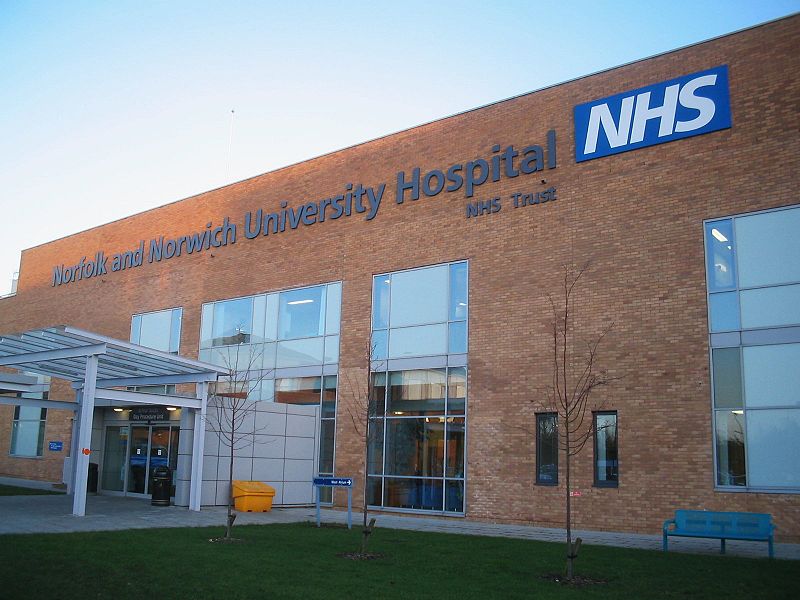 The NHS is the Religion of Modern Britain, but its God is Unworthy of Praise
If you want an example of a policy area in which politicians and the public alike seem unshakably devoted to the state, the whole state, and nothing but the state, look no further than healthcare policy in the United Kingdom. Despite an apparent recognition that our National Health Service is in perpetual crisis, it has long been beyond the bounds of political acceptability to cast our (nearly) fully-nationalised health service as anything other than Britain's greatest twentieth-century achievement, the glorious embodiment of a collective, post-war spirit of national rebuilding and progression. Even the most tentative suggestions of market reform are met with a chorus of cross-party opposition, largely based on the paranoia that introducing the market entails abandoning universal, free-at-the-point-use health provision.
This bizarre healthcare jingoism, this near-religious devotion to state provision, is as groundless as it harmful. In international league tables for health outcomes, the NHS is almost always in the bottom third, indistinguishable from worse-off Eastern European countries. The UK has one of the highest rates of avoidable death in Europe. Our cancer survival rates are significantly worse than similarly-developed countries, such as the Netherlands, Belgium, Switzerland and Germany. We spend less per capita on healthcare than other European countries, but this largely reflects an unwillingness to spend on new, innovative treatments which are routinely available elsewhere, as opposed to greater efficiency. Even the celebrated Commonwealth Fund report, which ranks the NHS as 'best' of eleven developed countries, focuses on NHS processes rather than results; it consistently ranks the NHS as 10th (that is, second-last) when measuring health outcomes for patients.
The picture, then, is not as rosy as we like to tell ourselves in the UK. Why, then, are we so sceptical of reform?
There are two core reasons. The first is an unshakable commitment to the political principle that high-quality healthcare ought to be available to all, regardless of income or wealth. The pre-WWII system was not as brutal as NHS-devotees like to make out: Britain had high-quality care and a reasonably comprehensive, if piecemeal, insurance system. But some citizens did 'slip through the cracks', and the NHS solved this: universal healthcare for all, funded through compulsory national insurance contributions as a percentage of income.
Now I don't fully subscribe to tax-payer funded healthcare for all. It is, at best, unclear why a working-class 16-year-old, in full-time employment, should be obliged to fund healthcare for a middle-class professional who (at least, under a different system) could afford their own private insurance.
That said, high-quality healthcare for all is hardly an unreasonable goal. The second reason for our NHS-devotion is the real obstacle to reform: basic ignorance of other healthcare systems. Unlike any other policy area, British people seem to think that we have a choice between NHS-style nationalisation or the American healthcare system, whose obvious flaws (high-cost, poor outcomes) the opponents of NHS reform are quick to highlight. But there exist many other systems in between which provide high-quality, universal healthcare yet rely (in various ways, and to varying degrees) on the market to deliver far superior health outcomes.
Social insurance systems, such as those in Germany, Belgium, Switzerland, and the Netherlands, mandate universal health insurance and provide means-tested subsidies to ensure universal coverage. There is a plurality of insurance providers, and citizens can choose providers and policies as they please; providers are obliged to accept all applicants, but they are compensated (by other insurers) for taking on older or unhealthy citizens with a high-risk profile.
Now this is clearly not an entirely market-driven system, and there are further, subtle differences between the countries mentioned. But the bottom line is that health outcomes under social insurance schemes in developed countries are vastly superior to those under the NHS. According to research by the Institute of Economic Affairs, if British prostate, lung and bowel cancer patients were treated under social insurance systems rather than the NHS, between 9000 and 14,000 lives could be saved in the UK each year. Similar improvements would be seen for other conditions. Under the Belgian system, avoidable deaths would drop by 10,000; under the Dutch system, 13,000 lives could be saved.
Hard evidence of health outcomes do not lie. But it's unlikely that attitudes will shift soon when the public debate surrounding the NHS remains nothing short of hysterical. The British public, though steadfast in their commitment to universal healthcare, are more amenable to private healthcare provision than they are given credit for: only a third of those born after 1979 would prefer to be treated by the NHS rather than a private provider. The problem is the hostility from those with influence: politicians, the media, and the like. To give one representative example, criticism of the Commonwealth Fund report (which, again, praises the NHS for everything except, well, keeping us alive) was dismissed by one prominent journalist as a right-wing/private-sector conspiracy. This is not an uncommon reaction. Introducing the profit motive into healthcare remains, in public discourse, beyond the pale, even immoral.
But what could be more immoral than this blind refusal to consider alternatives to state-provided healthcare, when those alternatives would likely save tens of thousands of lives? The public may be ready for market reform: the challenge is smashing the insular, damaging myth that healthcare must be done either fully-nationalised or American-style, and cementing social insurance systems within the national psyche as (at least) a plausible third way – one that embodies the post-war spirit of universal healthcare, but just does it more effectively. This will be easier said than done, but lives depend on it.
---
Picture: Wikipedia Commons
This piece solely expresses the opinion of the author and not necessarily the organization as a whole. Students For Liberty is committed to facilitating a broad dialogue for liberty, representing a variety of opinions. If you're a student interested in presenting your perspective on this blog, you can submit your own piece to submissions@speakfreely.today.