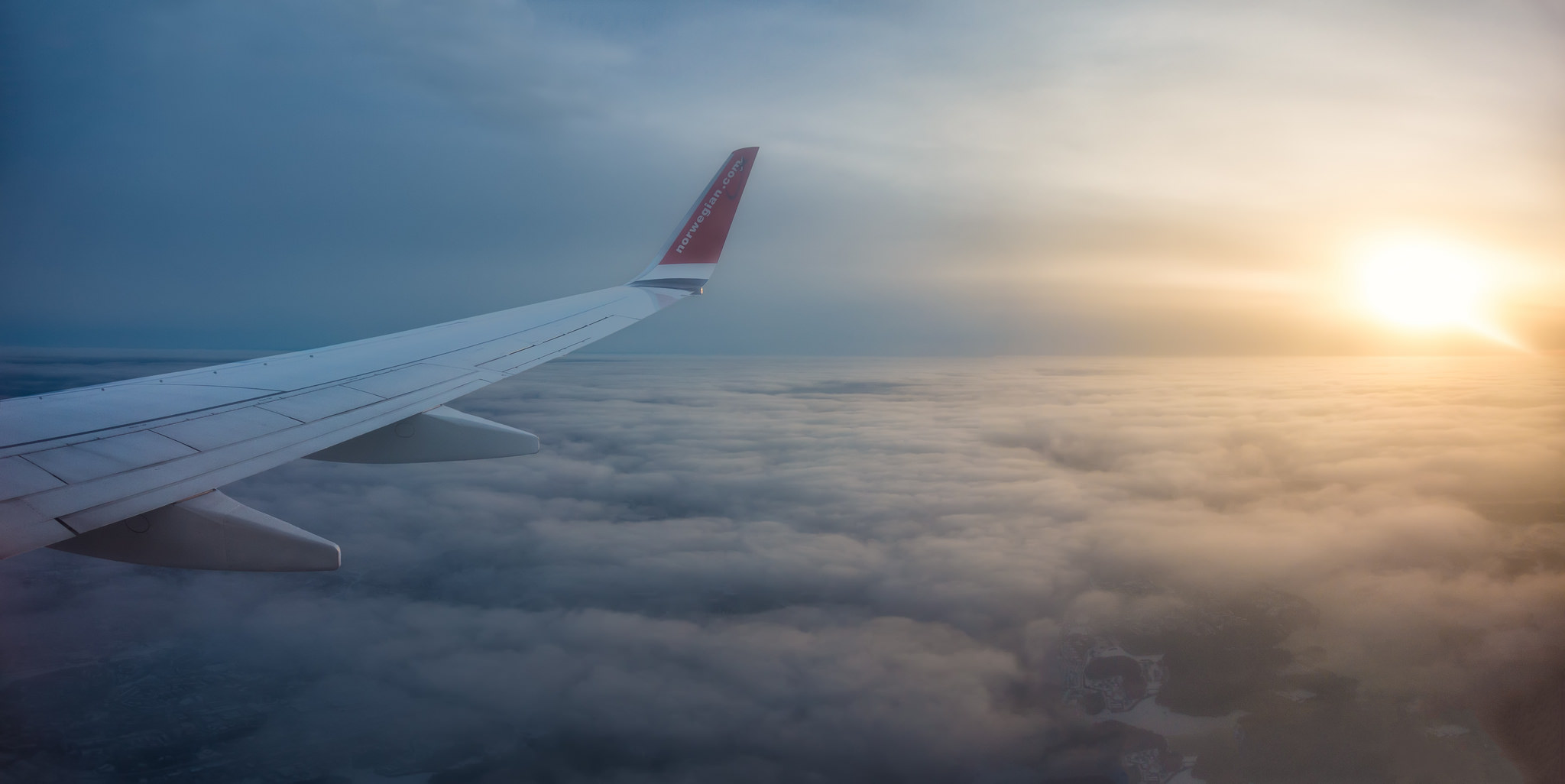 A Freer Sky for a Freer World
If there is one hot topic in transport development policy in Europe, and particularly air transport development, it is what we call "traffic rights". In the press, we are constantly able to read about complaints from different air transport actors: On the one hand there are the Gulf States, who pretend to not have enough traffic rights for Europe, and on the other hand European airline companies, who think the ones of the Gulf States have too much access.
The long and complex allocation of traffic rights
In order to get a full understanding of this topic, we first have to figure out how an airline can open a new route. If an air carrier from country A wants to open a route from country A to country B, it must obtain an approval from country A (which is not a problem since it is a company from this country) and B (more difficult to obtain). These approvals, commonly known as "traffic rights", are not directly negotiated with airlines, but between the states. Bilateral treaties establish how many flights are allocated to airlines of each country: these flights are then distributed between different air carriers who want to operate in that specific region.
This allocation procedure is very long and complex. It requires each country to find an agreement, which is difficult to say the least. Moreover, airline companies often take part in negotiations in order to block competitors, who supposedly have "a bad effect on their business operations". They are helped by states to reach their goals.
Protectionism which ends up protecting Gulf carriers
This centralisation of decisions hampers innovation and development in some airports and cities. Despite Gulf carriers wishing they could operate routes to these cities, states claim they are competing unfairly with their flag carriers as they are heavily subsidized and refuse almost all new route creations.
Actually, this is a paradoxical situation. States, by controlling flag carriers, are hurting their own economies by giving the impression that they are protecting them. While it is true that Gulf carriers profit off lower oil prices, lower taxes, and maybe some subsidies, it needs to be said that European airlines have to comply with archaic and foolish regulations thanks to their administration, especially to the tax collector. As a matter of fact, taxes on companies are very high and air transport is also subjected to special taxes. Moreover, by limiting the establishment of Gulf carriers in some airports, states create monopolies on the market. In Lyon (France) for example, Emirates has been almost the only airline for the whole Gulf market (and its huge network of connections after the Dubai hub, like Australia) for more than 4 years. With a monopoly for Emirates, the French state helps Emirates in its development. Even if Emirates can not grow in Lyon as it wants, a monopoly like this is a great help. Undoubtedly it is easier to fight against European flag carriers with such a monopoly.
The case of Morocco: an example to follow
In order to open up the air transport market, some countries decided to sign  "Open Skies" agreements. For example, the European Union, signed an Open Skies Agreement with the Kingdom of Morocco in 2006. Thanks to this deal, any European airline can fly from anywhere in Europe to anywhere in Morocco, and vice-versa. There is no need to get additional governmental approval. The Moroccan flag carrier, Royal Air Maroc, had been reluctant to accept such a deal, fearful of brutal competition from low-cost companies. Even though these fears had been proven to be justified, Royal Air Maroc is the only North African 4 Stars airline rated by Skytrax, after significant improvement on its onboard services. Thanks to this agreement, we were able to see a massive expansion of flying operations between Europe and Morocco: the number of flight routes soared to 4 times as many as before and the number of passengers increased by 160%. Today, Morocco is one of the safest countries in Africa and attracts many tourists every year. This agreement also helps facilitate trade between Morocco and the European Union. It is a win-win situation.
Similar agreements are poised to be signed with both Israel and Tunisia. This process, again, is very slow and lengthy, and will only concern few airports in Tunisia (in order to protect the flag carrier Tunisair). But there is no doubt that it will ease links between Europe and the dynamic regions in the Middle East and North Africa. Unfortunately, such a comprehensive treaty with a country like Algeria is not topical. Europe-Algeria routes are mainly operated by Air Algérie (which survives only with governmental subsidies) while other airlines have a lot of difficulties to fly to Algeria. The potential for the economy and tourism is drowned by the Algerian government who refuses to end his flag carrier's monopoly.
Opening the skies now is more necessary than ever in order to facilitate exchanges between the 7 billion inhabitants of the planet. Whether it is for tourism, economic, cultural, academic exchanges, or simply for family reasons, there are a lot of reasons to travel, and it is regrettable that legislative barriers prevent loads of these interactions. A freer world is also a more connected world, and connections can not be limited to virtual connections allowed by new technologies. Humans should be able to meet and share. As a result, this will enrich society.
---
Picture: Creative Commons Paulius Malinovskis
This piece solely expresses the opinion of the author and not necessarily the organization as a whole. Students For Liberty is committed to facilitating a broad dialogue for liberty, representing a variety of opinions. If you're a student interested in presenting your perspective on this blog, you can submit your own piece to submissions@speakfreely.today.