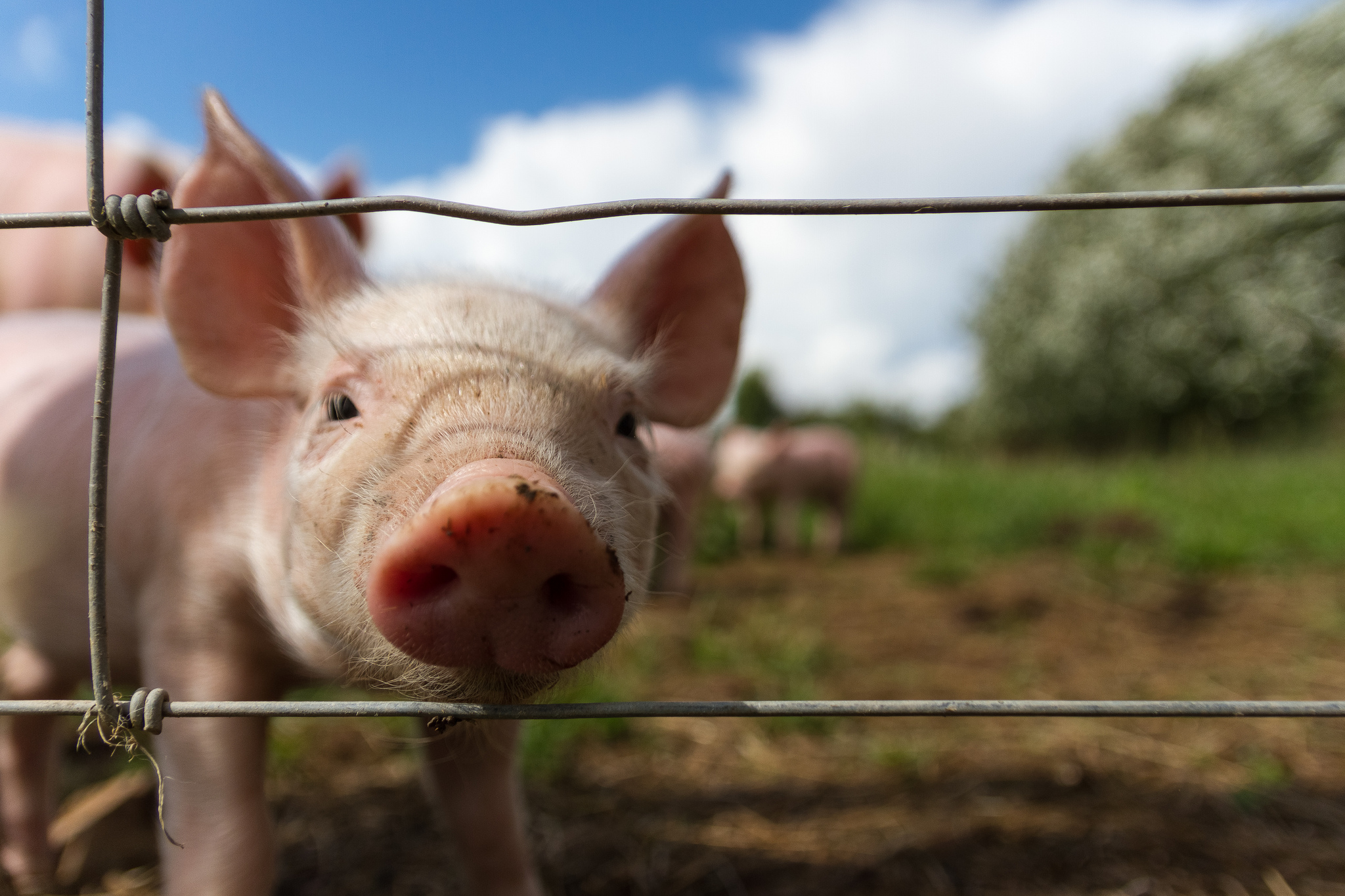 "You Can't Murder Someone Nicely": An Interview on Animal Rights in the Liberty Movement
The students of ESFL's Animal Welfare Commission work to bring more attention to animal welfare in the ESFL network and in the libertarian movement in general. Carlos Tuñón, 23, ESFL's Regional Director for Iberia who studies Law and Management at CUNEF University in Madrid, is one of its members. We spoke to Carlos about animal rights, the works of the commission, and the vegetarian life. 
The connection between liberty and animal welfare isn't immediately obvious to me. How are they related?
When defending liberty, we must first determine who will enjoy that liberty. In 1792, Mary Wollstonecraft wrote "A vindication of the rights of woman", in which she explained that the French Revolution only demanded liberty for men, forgetting women. She was completely right. Today, like during the French Revolution, we are forgetting another group: non-human animals.
Are you a vegan or a vegetarian yourself? How did you decide to become one?
I am a lacto ovo vegetarian, which means I eat some cheese and eggs, but no meat or fish. I do try to reduce the cheese and eggs in my diet, but I'm flexible with it for now. I decided to stop eating animals when I realized that behind almost all dishes that we eat, a lot of suffering is hidden. I imagined myself in the position of all the animals that we treat as if they were mere rubbish, and I decided that I didn't want to be a part of that.
Do people ever react annoyed when they hear you are a vegetarian? If yes, why do you think that is? 
People often want to know why, and when you tell them it's because of ethical reasons, they usually don't understand that. This reaction is quite understandable, since we are born into a speciesist society in which the human being is considered to be the centre of everything and we only value things if they are important for mankind. If you have seen people around you doing something since you were a child, it would be unusual for you to suddenly hesitate about whether it's moral or not.
We have to understand this step as any other ethical change in history. Black people have been subordinated to whites for centuries and only a few people realized this injustice while the rest of society looked at it as something normal – even some black people, since they were born and raised the same racist environment. We are all the product of the dominant moral of the era in which we live and this is also applicable to speciecism. It took more than 400 years for whites to understand that blacks should enjoy equal rights. This new change will also take time.
Would you eat meat if the animals were treated nicely? 
The problem is not eating animals itself. If you find a dead animal in the street and you eat it, I would have nothing to say about that. The problem is the hidden processes behind your steak or hamburger, that we don't get to see. Paul McCartney said that if slaughterhouses had glass walls everyone would be a vegetarian, and I totally agree with him. You can't murder someone "nicely".
What's your favourite vegetarian dish and restaurant?
I love hummus and vegetarian hamburgers, but I don't usually go to vegetarian restaurants. You can eat ethically in almost any place. You will find pasta, salads or vegetables everywhere, you just have to look for them on the menu.
What's the purpose of ESFL's Animal Welfare Commission?
Our goal is to introduce this topic within the libertarian movement. Socialist movements are doing truly great work regarding issues such as fighting racism, and pleading for LTGB rights or animal rights.
We must do the same and give our view about all these topics from our own perspective. We have much more to say about some of them —especially animal rights— than socialism, but they are beating us up because we are forgetting some important groups. If we do not change our mind, we are lost.
We already organized some events in Europe, the most recent one took place at the Iberian Regional Conference. It was a debate about bullfighting, in which 4 speakers gave us their view on this issue. It was truly interesting since was something different within the libertarian movement and the audience asked the speakers a lot of questions about moral and legal topics.
Can people join the Animal Welfare Commission, or is there a Facebook group that liberty loving animal-rights-enthusiasts can join?
Sure, any SFLer can join the Animal Welfare Commission and help us organize more events. We are currently working on hosting a lecture on this topic during the upcoming ESFLC in Prague. We also have a Facebook group with over 75 members, "Vegans for Liberty", created by one of our American members. I encourage everyone to join it.
---
Picture: Creative Commons Lee
This piece solely expresses the opinion of the author and not necessarily the organization as a whole. Students For Liberty is committed to facilitating a broad dialogue for liberty, representing a variety of opinions. If you're a student interested in presenting your perspective on this blog, you can submit your own piece to submissions@speakfreely.today.