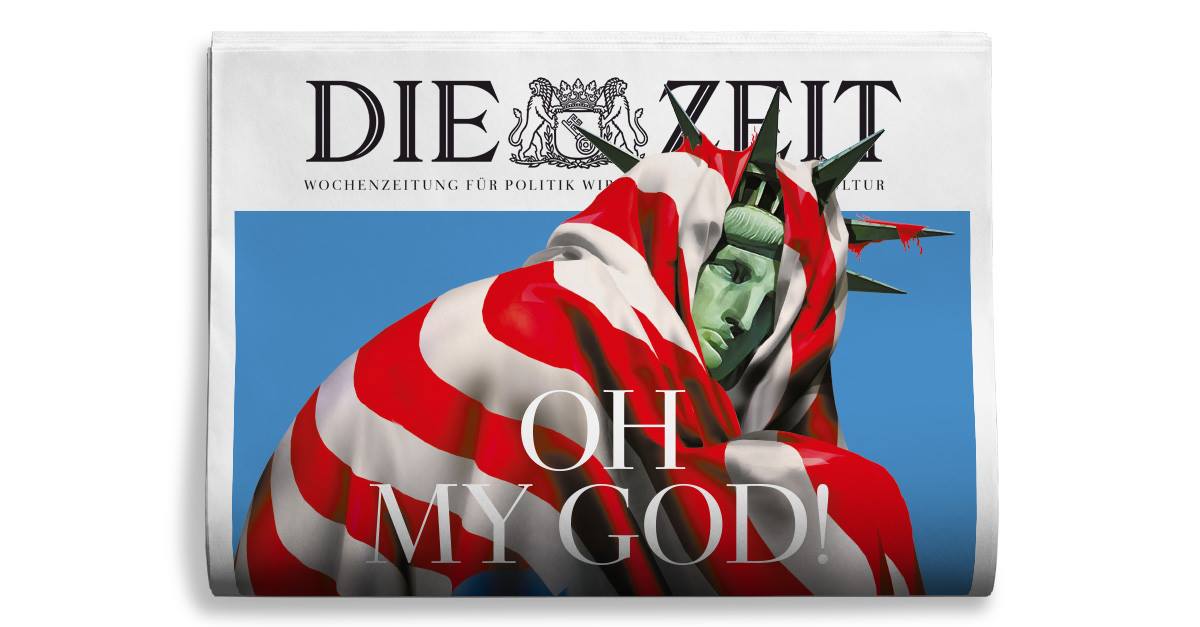 President Trump – The End of The World?
Libertarians had mixed feelings when Donald Trump became the Republican nominee for President of the United States. Some were optimistic, given his commitments to ending wars and cutting regulations, but most were rather skeptical because of his stances on trade and immigration, and his often authoritarian sounding ideas.
This was also the view of most media and celebrities when Trump was elected President two days ago. The French ambassador to the US tweeted "the world is collapsing before our eyes". Singer Lady Gaga posted "say a prayer America" in reaction to the orange skinned businessman becoming President. And some celebrities had even pledged to leave the country. The website of Süddeutsche Zeitung, one of Germany's largest newspapers, featured an article on their website with a headline saying "Trump's aggressive populism has destroyed the political culture." Weekly Die Zeit's new issue will simply be titled "OH MY GOD".
Surely, the media has a tendency to exaggerate things, although I had the impression that this was the overall sentiment. But is this hysteria really justified?
First of all, if you're afraid that Trump will ban muslim immigration into the US and build a wall to Mexico, keep in mind that the American President is not a dictator. Laws are passed by congress, and many of the congressmen had strong disagreements with Trump on various issues. The cheques and balances system of the US is intact.
One should also consider that the areas where Trump might be able to have the most impact, will be those where he and mainstream republicans agree on: Reforming taxes, rolling back regulation, gun rights and healthcare. Now, one can certainly debate on how a tax code should be set up, how businesses should be regulated or how someone should go about buying a gun. But things like lowering taxes or making it easier for businesses to hire employees are hardly terrifying, and for libertarians perhaps even something to look forward to.
The big question mark with Trump however, is foreign policy. He and his running mate Mike Pence have said different and sometimes contradictory things concerning foreign policy.
It is rather unrealistic that under Trump, the US is simply going to leave NATO. What might occur is that a Trump administration will demand more military spending from the other NATO countries. But that is hardly bad news; The US has been basically paying for Europe's defense for decades, is it completely unreasonable to ask Germany, France and others for some contribution?
A big criticism of Trump was his alleged softness towards Russia. While it is true that Trump has praised Putin as a strong leader and has pledged to cooperate and negotiate with the Russian President, Mike Pence has said that a Trump administration will be tougher on Putin than Obama and called Putin a "small and bullying leader".He even promised the Czech republic a missile defense system. These attitudes are obviously contradictory, so really we don't how a President Trump will address things like a possible further Russian aggression in eastern Europe or the bombing of civilians in Syria. But can he do more things wrong than the current administration? To call Obama's foreign policy a success would be preposterous – Crimea is still annexed, there is still a war in Eastern Ukraine and there is still a terrible war in Syria. The realistic worst case scenario is that everything stays like this. The best case scenario is that Trump, or Pence and perhaps the generals who endorsed Trump put more pressure on Putin or find some kind of diplomatic solution to these conflicts. Now, I don't really expect foreign policy successes like this to happen, but there's also no reason to believe that Trump will just start nuking countries.
Lastly, a couple words on Trump's character, which has been target of a lot of criticism. People seem to be afraid that Trump's erratic and seemingly unpredictable behavior might lead him to wrong or even dangerous decisions. President Obama even implied that "if Trump can't handle Twitter, then he can't handle nuclear codes". One should think that Trump doesn't go about governing the same way he tweets. After all, the aggressive tweeting was part of his campaign (and perhaps a successful one) and it is unrealistic that someone who can't control his temper would be able to build a business the way Trump did.
To be clear, I am not exactly looking forward to a Trump Presidency, perhaps I would've even preferred Hillary Clinton. I strongly disagree with his stances on trade and immigration and dislike the uncertainty his often vague policy proposals produce. But I don't buy into the doom and gloom we're hearing from so many sides. Donald Trump is now elected President of the United States, and he will make good and bad decisions, just like many others before him.
---
Picture: Die Zeit
This piece solely expresses the opinion of the author and not necessarily the organization as a whole. Students For Liberty is committed to facilitating a broad dialogue for liberty, representing a variety of opinions. If you're a student interested in presenting your perspective on this blog, you can submit your own piece to submissions@speakfreely.today.