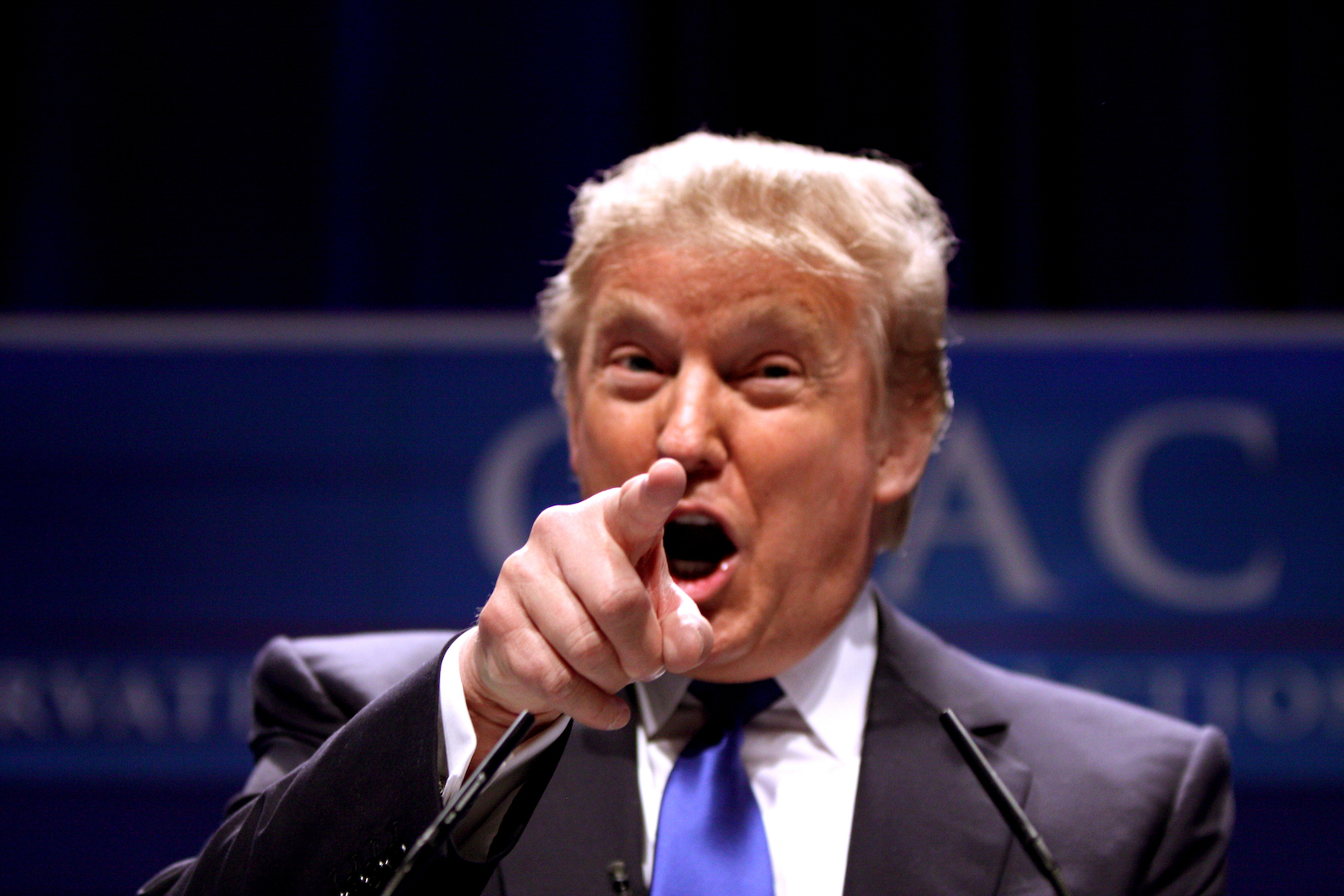 2-0 For National Populists, it is time for The Liberal Part of the Realignment
Libertarian historian Stephen Davies, whose work I highly admire, has been persuasively arguing for some time that what we have been witnessing lately in many developed countries (especially Brexit and the election of Trump that Stephen predicted) is not just a passing flare of popular rage at the elites but rather symptoms of a more profound political realignment.
On the one hand, this realignment involves disenchantment of a large part of the population with a certain recognizable profile with left-wing ideas and parties. The profile in question includes older, less-educated than average, disproportionally male electorate living mostly outside of big, flourishing, globalized cities. Many of these voters also do not share the modern activist left's stance with regard to social issues like gay marriage, feminism, etc. CNN's national exit poll after Tuesday's shocker US election is a case in point. Although most polls failed dramatically, it is one of the few polls that turned out to be pretty accurate (in showing that Clinton won the raw popular vote slightly, for example, which is on track to being verified by the vote count).
According to the poll, whites aged 45-64 who comprised 34% of the electorate voted for Trump by an overwhelming 34%-63% margin. In contrast, the split among whites aged 18-29 was 43%-48%. Even more tellingly, whites with no degree (who comprise 34% of the electorate, too) preferred Trump 67% to 28%. Knowing that the massive subsidization of college education is a recent phenomenon, it does not take much ingenuity to realize that there is a large overlap between the two aforementioned Trump-fan cohorts. I also suspect, but can't prove based on the poll, that Trump's fans among whites aged 30-44 (55% of 17% of the electorate) disproportionally come from among those in their early forties. Together, the white middle-aged fans of Trump represent 32% of the voters.
However, one myth needs to be put to rest immediately. Although among the middle-aged Trump fans there are certainly some people who have been facing economic hardship, it is Clinton who won a lot more votes (52% to 41%) among people with incomes under $50,000 (36% of the electorate). Even if we assumed that all the 41% of people from this group were pro-Trump middle-aged whites (which is unwarranted), the former wouldn't even amount to one half of the latter.
If economic hardship does not explain support for nationalist populism, what does? I think I cannot be charitable here, and I will have to say that given what Trump promotes, as well as which communities his supporters tend to live in, his support is best explained by profound aversion to the modern society, in particular to ethnic and lifestyle diversity and the need to constantly adapt to change, instead of working at the same factory for thirty year, hanging out with similar people in the same bar, etc.
Hold on, you may ask, but aren't there also corrupt establishment (illustrated by Clinton's foundation and emails), perceived terrorist threat and the backlash against political correctness? I agree that those are factors but they are factors largely in the sense that when people are already fundamentally opposed to a certain social environment, they will tend to search for flaws in it and then overblow them out of any proportion just to convince themselves that everything is going to hell, as it should be. And if a foul-mouthed celebrity pseudo-businessman clown offers to help with that, why not try?
We should recognize that we probably cannot win this demographic over to the truly libertarian (rather than paleo-'libertarian') cause for the same reason we probably cannot win over many ardent social justice warriors and (or) socialists, radical environmentalists, etc. The reason is that their aversion to the modern society isn't based on mistaken reasoning about facts and relations between them but on pure aesthetics of the sort beautifully represented by viral anti-man-bun memes.
There are, however, two major advantages on our side. One is demographics. At some point in the foreseeable future, people born in the 1950s to 1970s will represent such a small part of the electorate that they will not be able to propel politicians like Trump, Le Pen and Farage to victory. We need just to ensure that great damage is not done to the global liberal order in the meantime.
The other advantage is the decline of the right-left dichotomy as a defining feature of the political worldview of many people. It is painfully clear that many people close to the political center do not see themselves as being truly represented either by the left or the right. At the same time, these people are usually fairly well integrated into the modern world in terms of their lifestyle and consumption patterns. They enjoy the variety and quality of goods and experiences life in major urban centers provides and are not particularly attached to nations or tight local communities.
To these people we can say that the key to preserving and also improving the modern world is to cherish not just the immediate benefits that it provides but also the mechanisms through which it provides them, especially free trade, financial markets and flexible labor markets, and that this vision fits well with the relatively easy immigration that they usually support out of humanistic considerations. We may not immediately convert these people into radical libertarianism but this is not necessarily needed for libertarianism to succeed in the long run. The thing that is surely needed is people's habit to deal with an open and dynamic world without fear.
---
Picture: Creative Commons Gage Skidmore
This piece solely expresses the opinion of the author and not necessarily the organization as a whole. Students For Liberty is committed to facilitating a broad dialogue for liberty, representing a variety of opinions. If you're a student interested in presenting your perspective on this blog, you can submit your own piece to submissions@speakfreely.today.