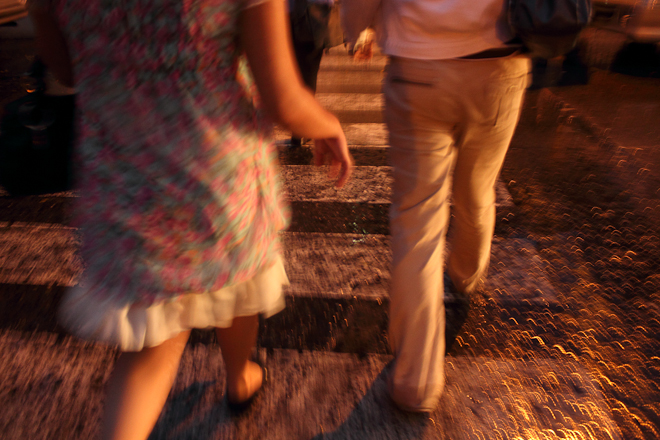 Pension system in the Alpenrepublik – A Weak Spot of the Austrian Welfare State
Demographic trends in Austria, like falling birth rate and ageing population, have raised some concerns about stability of the pension system. The Austrian government pension programme, which pays for 90% of pensions, runs the so-called "Pay As You Go (PAYGO)" scheme. Every employer and working individual in Austria is obliged to pay a contribution into a pension fund. These contributions are then used to finance the pensions of current retirees. The problem with this programme is that it is in danger of becoming unsustainable in case the number of retirees relative to contributors becomes too large, since the latter then have more pensions to finance. This appears to be the case in today's Austria. There were 606 retirees for every 1000 contributors last year, which is an enormous difference compared to 1961, when it was only 354 retirees for 1000 contributors.
Constantly increasing pension expenditures are getting harder and harder to support. In 2015 the Austrian government had to inject more than €10 billion into the state pension funds. These costs represent about 3% of the Austrian GDP or about 13,5% of federal expenditure. Certain projections say this amount may rise up to €13,5 billion by 2019 and €31 billion by year 2060, which is no spare change. Some of the past Austrian governments have recognised this problem, but their attempts to repair the pension system were insufficient and sometimes had adverse effects. For instance, gradually raising pension contributions from 11% of the salary in 1956 to current 22,8% placed a heavy burden on Austrian workers and employers.
Sustainable pension system models usually rely more on fully funded pension programmes, which means that today's contributions are invested. When it is time to retire, each contributor receives the amount paid into the fund plus the return on investment. This way, the pension system depends less on demographic trends. In Denmark and Australia, for instance, government pensions are tax funded and act more like a safety net for senior citizens. But a larger part of pensions is financed through various private pension schemes in which government participates merely as an oversight. Another example would be the Swiss pension programme, which consists of a mandatory PAYGO and fully-funded pension programme. On top of that, additional voluntary savings for old age enjoy certain tax advantages.
The biggest challenge in transfering from a PAYGO to a more sustainable system are the "switching costs". As soon as people start paying contributions into another pension fund, the government will face the problem of financing its liabilities towards current retirees. This newly emerged gap has to be financed somehow – e. g. by privatization revenue (given this is an option), cutting expenditure elsewhere, higher taxes, debt or some combination of these. Getting political support for any of the mentioned financing options is a feat in and of itself.
Austrian political parties, both those in government and in opposition, have all in a way recognised that sustainability of the pension system is threatened, but have been rather reluctant to give concrete suggestions. The need for reform has so far been mostly emphasised by NEOS, a liberal party, and interest groups like the Federation of Austrian Industries. On the other hand, a reform proposal which encompasses a fully funded programme is likely to be opposed by trade unions and the chamber of labour, who have expressed concerns about the riskiness of investment which the pension funds would undertake. The labour representatives believe many could lose their retirement accounts to uncertainty of the market. These worries are reasonable and finding ways to solve the issue of risk is an unavoidable subject of the pension reform discussion. But in the end, a sinking PAYGO pension fund does not exactly spell security either.
---
Picture: Creative Commons Brin Dys Sahagun
This piece solely expresses the opinion of the author and not necessarily the organization as a whole. Students For Liberty is committed to facilitating a broad dialogue for liberty, representing a variety of opinions. If you're a student interested in presenting your perspective on this blog, you can submit your own piece to submissions@speakfreely.today.