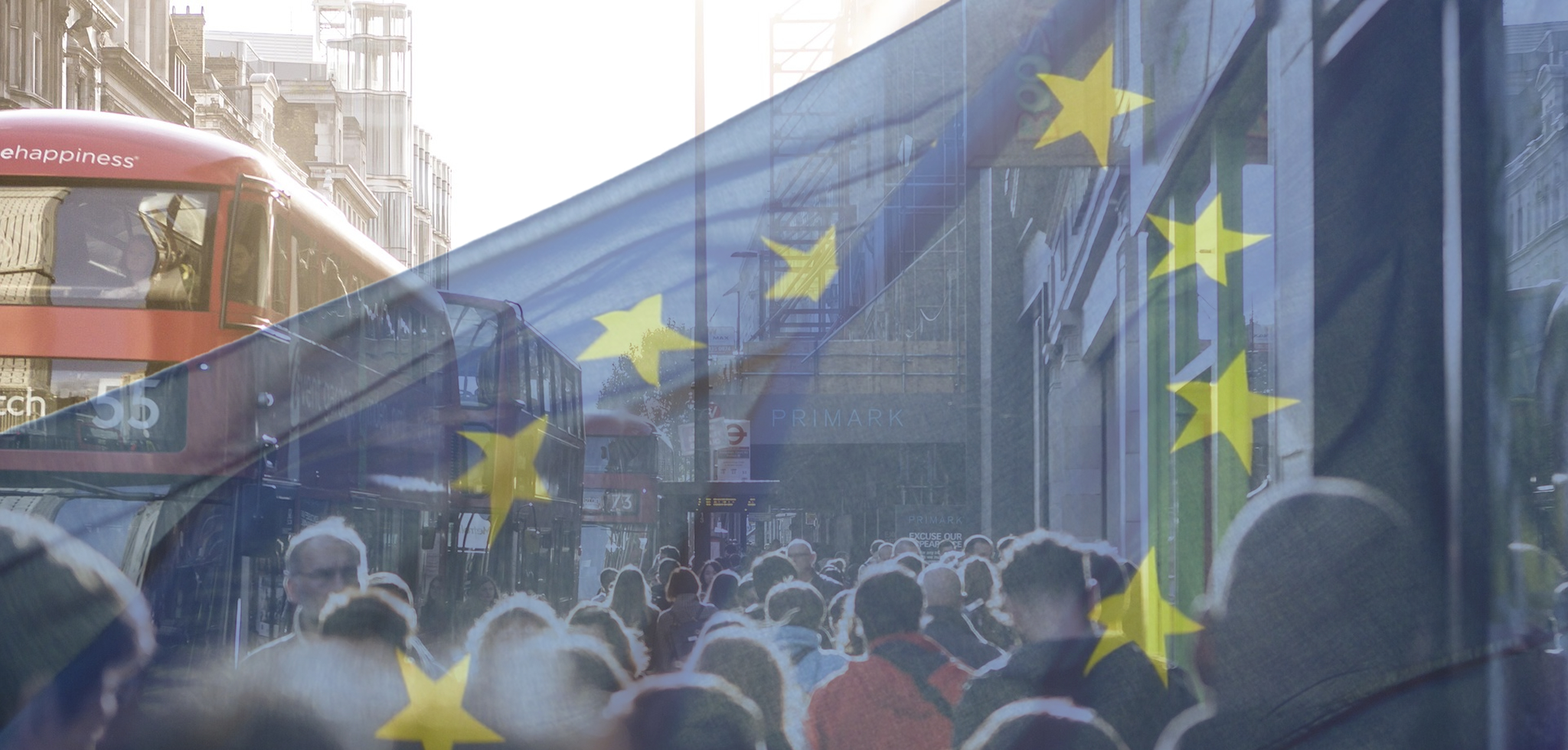 For Lovers of Free Trade and Liberty, Brexit is a Terrible Idea
Coming from an ex-communist country and living in Norway, it makes me somehow upset to see the huge amount of misunderstanding of how the EU works being thrown around. This misunderstanding relates both to basic legal and economic concepts. For Slovenia, and a dozen more ex-Yugoslav, ex-Warsaw pact, or ex-Soviet countries, the entry into the EU coincides with an unprecedented era of prosperity in contrast with their former peers outside of EU.
The contrast is really stark if we compare Poland and Ukraine, two of the largest states on the continent, and neighbours. After joining the NATO and EU, Poland cut all possibilities to be influenced by the institutionalized and organized crime which is the Kremlin. Ukraine struggled with two democratic revolutions, is undergoing war, and trails behind Poland on most social and economic parameters (take life expectancy or GDP per capita). The distinction is that Poland has been part of democracy- and market-enhancing institutions, while Ukraine was governed by Russia-dependent elites.
In order to begin with the EU accession, a state must meet the so called Copenhagen criteria: it has to be committed to human rights, democratic governance, rule of law, and market economy. This process helped Slovenia enormously in becoming a freer and more open society, while other former Yugoslav states aspiring for EU membership are learning the hard way that this itself is a worthy goal. But EU membership does not only benefit "poor", ex-communist countries with weak democratic tradition. This is very important to notice in times of the Brexit referendum where different models of a European state's relationship with the EU are considered.
As an immigrant in Norway, I would like to refute some popular arguments about staying out of the EU. Norway, like Iceland and Liechtenstein, is member of the European Economic Area (EEA). The EEA is a form of a single market (high degree of economic integration), and indeed members of the EEA participate alongside the EU member states in the European Single Market. But the catch is that the rules and institutions regulating the Single Market are governed solely by the EU. Which leaves the EEA states outside the EU in the position where they have to accept the rules agreed at the EU level without having a say. This is why Erna Solberg, the Norwegian Prime Minister, said that leaving the EU wouldn't work for Britain, in case somebody thought the Norwegian model is preferred. Even Switzerland, which is only part of the European Free Trade Area (economically integrated much less than the single market), participates in the European Single Market via a series of bilateral treaties with the EU and thus is also in a position where a large portion of its domestic law is EU-based.
Critics often argue that the Single Market rules, with its common customs policy, prevent EU member states from trading more freely with the rest of the world, not just with Europe. It is also said that Europe is an economic basket with a near zero growth. These voices forget that Europe – the Single Market countries – is the second or perhaps even <a href="http://www.businessinsider.com/charts-eu-economy-is-bigger-than-the-us-2015-6?r=US&amp;IR=T&amp;IR=T">the first area in terms of economic output</a>, even with sluggish growth. But even more crucial is that the vast majority of world trade <a href="https://hbr.org/2014/11/the-world-is-still-not-flat/">is NOT globalized</a>, hence the need for regional trade arrangements where nearby countries can organize preferential trade treatment for themselves. Leaving the World Trade Organization (WTO) system aside, the European model of regional free-trade agreements proved to be successful and was adopted by other areas of the world. We can see that kind of economic integration at work in the Northern Atlantic and the Pacific region through the TTIP, TPP, and the CETA agreements. (Also, in times of international trade consolidation, a "divorced" UK would not leverage such a large influence as it could inside a larger negotiating bloc when striking its own free-trade agreements with, say, China.) The main reason for this is that the WTO system has been essential in bringing down tariffs but those are not the main obstacle to world trade anymore. What hinders trade nowadays are regulatory barriers and they are the targets of modern free-trade agreements. This is done mostly, at least in the EU, by harmonizing particular national rules on products and business sectors.
For all these reasons, I believe it is a foolish idea to advocate for Brexit on the grounds of promoting liberty. Whoever prefers a protectionist, state-controlled economy might find themselves in a position where exiting and disintegrating the EU would be a good idea. But in the modern, interconnected (and not fully globalized) world where decreasing the power of regulation is a complex enterprise, the largest border-less market in the world should be praised for its achievements.
Jernej Kosec is a law student from University of Ljubljana. He is currently working as full-time viking in Northern Norway. As a nomad, he is particularly interested in freedom across Europe. He also likes to eat whales.
This piece solely expresses the opinion of the author and not necessarily the organization as a whole. European Students For Liberty is committed to facilitating a broad dialogue for liberty, representing a variety of opinions.